Case Studies

Creating web and mobile GPS tracking apps for logistics service provider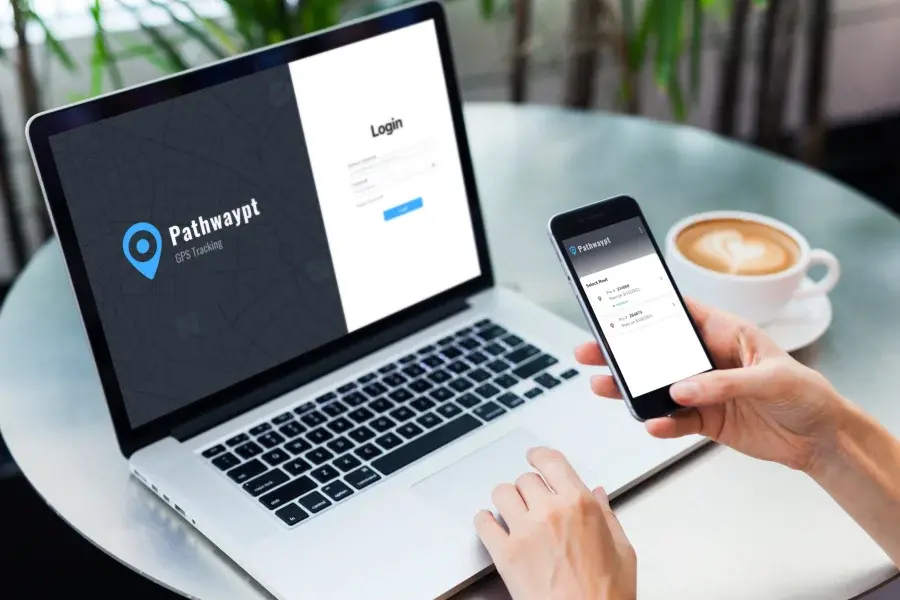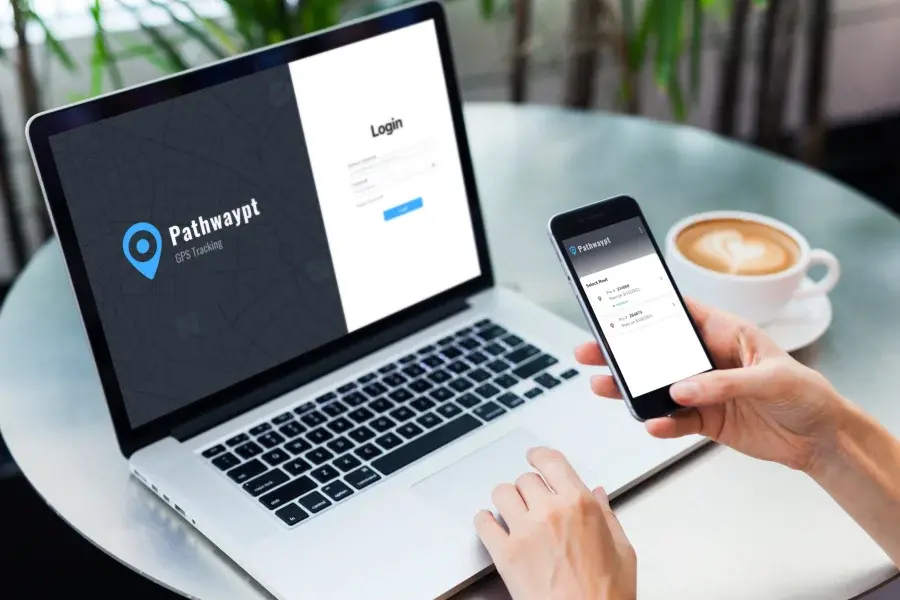 When it comes to handling multiple transportation operations at scale, third-party logistics (3PL) companies, freight forwarders, carriers, and other key players of supply chain management try to find robust software solutions to automate business processes and boost operational efficiencies.

USKO, one of the leading US companies that provides the highest quality transportation services for B2B clients was on the look-out for reliable custom-built web and mobile application development services for GPS tracking. What our client did need was a scalable app software solution to effectively manage an increasing number of hired truck drivers. After reaching out to HebronSoft, the customer and our dedicated team started off with outlining core objectives of the Pathwaypt project.
The scope of work defined
To fulfill the project requirements to entirely meet app users' expectations, our team had to address the following challenges:
To create a web-based GPS tracking app for admins that would be accessible from any browser, across various devices.
To develop a mobile GPS tracking app for truck drivers that could be easily installed and run on both Android and iOS platforms.
To provide a comprehensive user interface with single-tap usability and automated data sync and transfer capabilities
To enable rich web app functionality for admins to easily monitor and manage multiple contracting entities and user roles.
To ensure fast yet secure access to archived GPS tracking historical data for every driver, route, and company per day/month, along with a respective completion status indicated.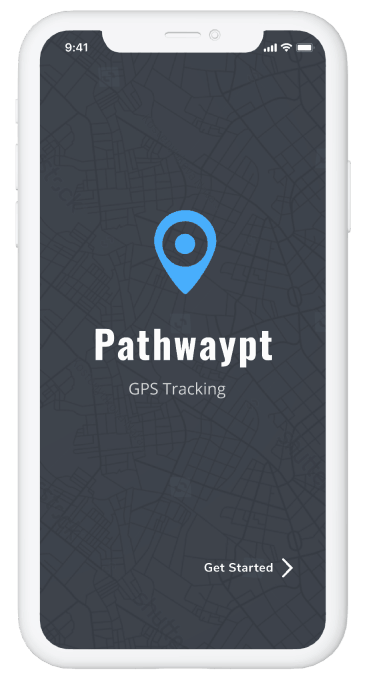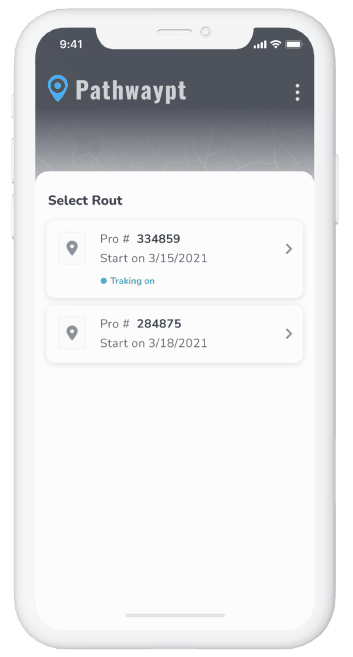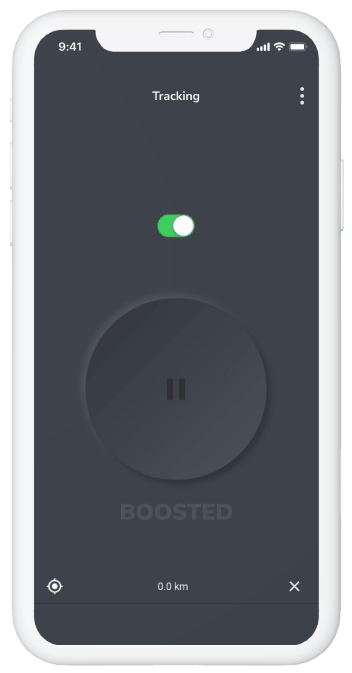 Solution highlights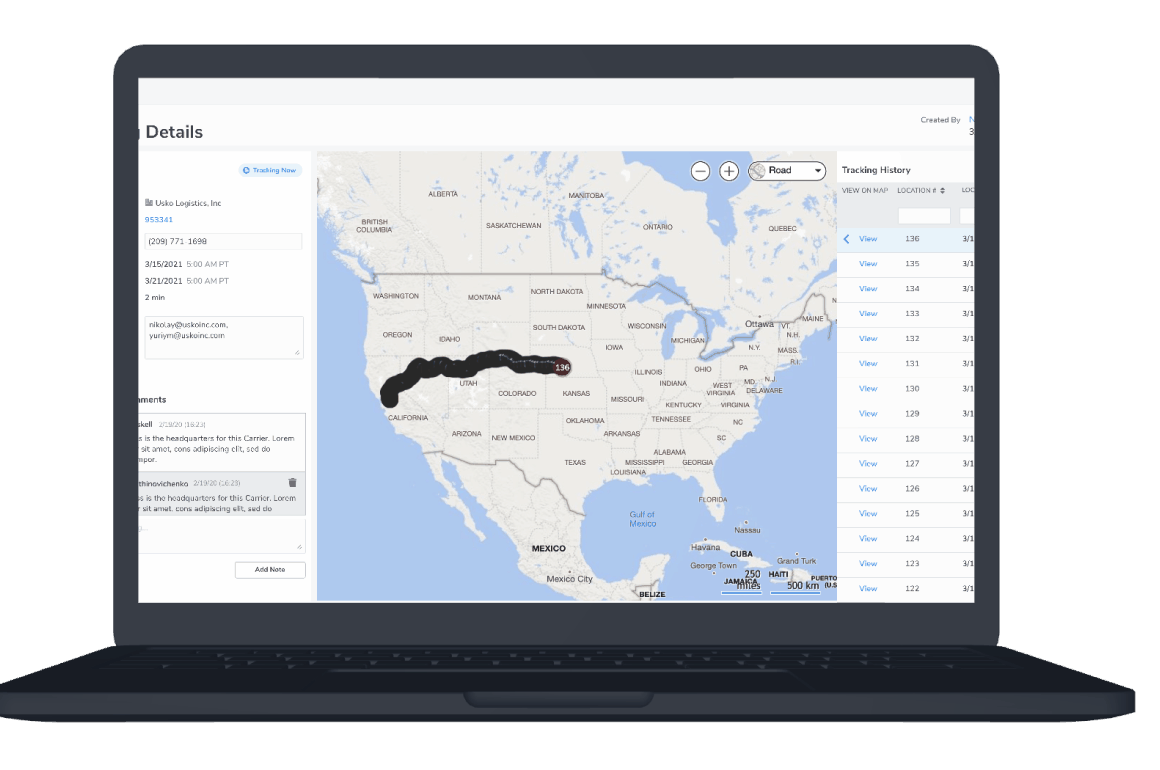 According to the tasks defined together with our client, the scope of work set before us included the creation of the Pathwaypt GPS tracking software solution featuring: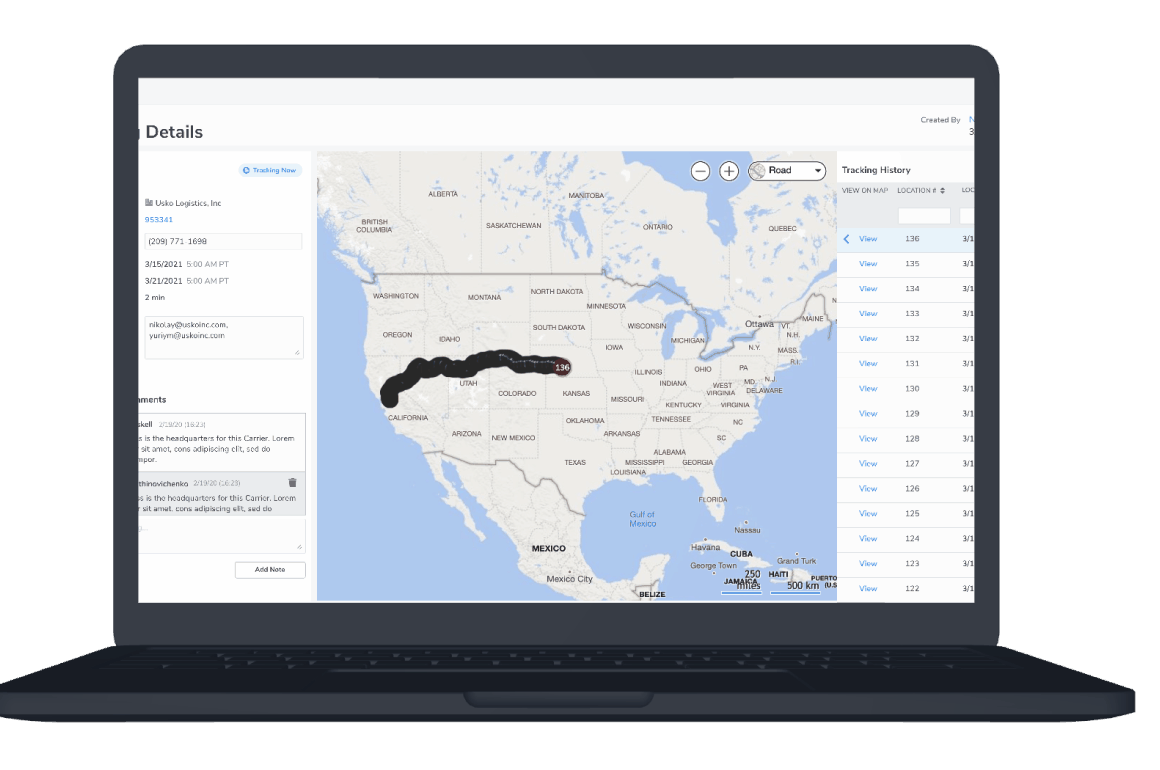 Web admin console. For efficiently managing vehicle drivers while tracking freight shipments with geolocational metrics en route
Mobile application. Once installed on drivers' smartphones, the mobile GPS tracking app would enable smooth communication between employees and managers, and ensure fast GPS data transferring.
Easy-to-set company profiles. The web panel was designed to allow administrators effectively managing company accounts while assigning drivers to respective routes.
Rich feature set. Both web and mobile apps should enjoy feature-rich functionality to fully satisfy the operational needs of managers and drivers.
User-friendly design. Building an intuitive app interface with smooth navigation based on the latest UI/UX design trends was also one of the priorities.
Technology stack
To deliver the best possible results, we handpicked the most innovative yet tried-and-tested frameworks, development tools and libraries.

Angular
for secure high-performance frontend development

Flutter
for fast and smooth mobile app development

Nest.js
for efficient and scalable backend web developme
Value delivered
Today, both B2B and B2C users can gain the following advantages of using our Pathwaypt GPS tracking app throughout their logistics and transport workflows.
For dispatchers and logistics managers

The use of our web GPS tracking app enable them to:
Create and manage multiple profiles for each customer company and assign various user roles
Collect and monitor tracking metrics on each company, route, and driver
Get timely notifications with status checks for various tracking activities, like the completion of delivery, in-transit delays, low GPS signal area etc.
Measure and analyze historical GPS tracking data per day/month for every route, driver, or status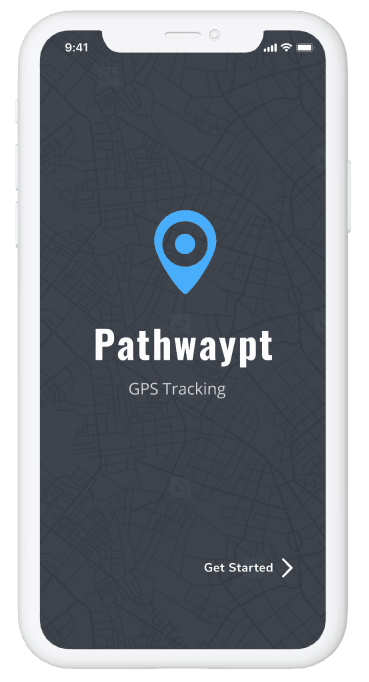 For drivers

Using our mobile application comes in handy for truck drivers when they are engaged in the transportation of goods within a company. With Pathwaypt, drivers can benefit from:
Fast and easy installation of the cross-platform GPS tracking app, be it for Android or iOS devices
Intuitive user interface with UX design to be effortlessly run even by non-tech-savvy users
Automated transfer of current GPS tracking data to the server based on predefined settings or event-triggered
Single-tap features for getting accurate geolocation updates, accessing manager's contact info, and checking specific route details.
All in all, USKO as a leading cargo and freight company delivers lots of innovative niche-specific solutions to its customers. With more software products from HebronSoft yet to come, a range of managed logistics and transport services offered by USKO will surely redefine the industry standards.
Our Customers' Results
250%
Increase in Sales of Customers' Products
550%
Increase in Online Donations for NGOs
5.0★★★★★
Ratings from Clients' Satisfaction