Creating a cross-platform mobile app that combats unhealthy habits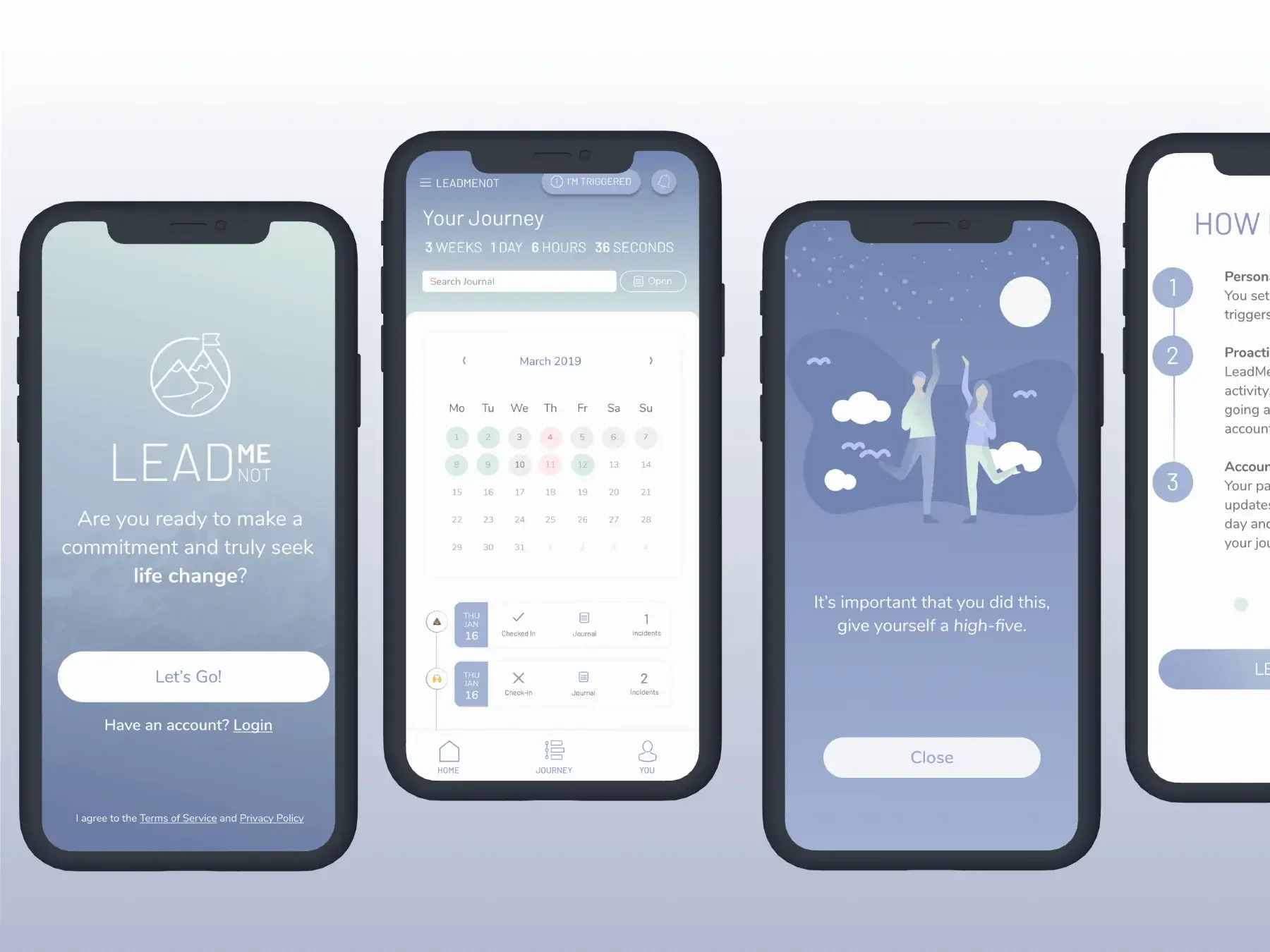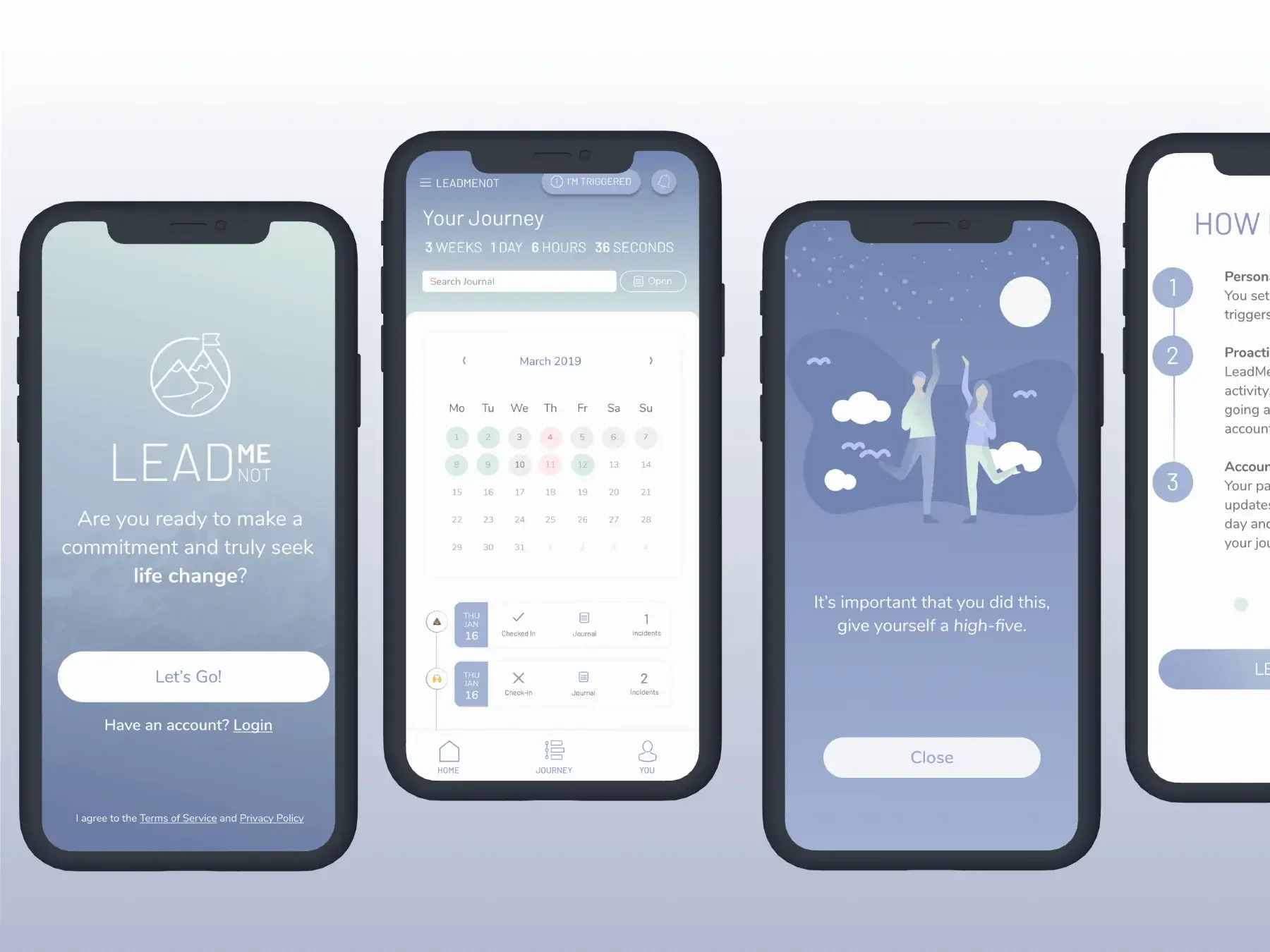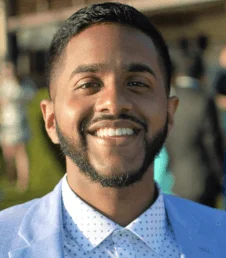 Jason Mathew
Founder & CEO of LeadMeNot
HebronSoft has this alignment with faith and value but they also has the necessary technical chops and ability. HebronSoft is super communicative; they are in it with me every day. We have daily standups and telegram communication. They're responsive and get back to me in a timely manner. Communication is awesome.
"
"
Case overview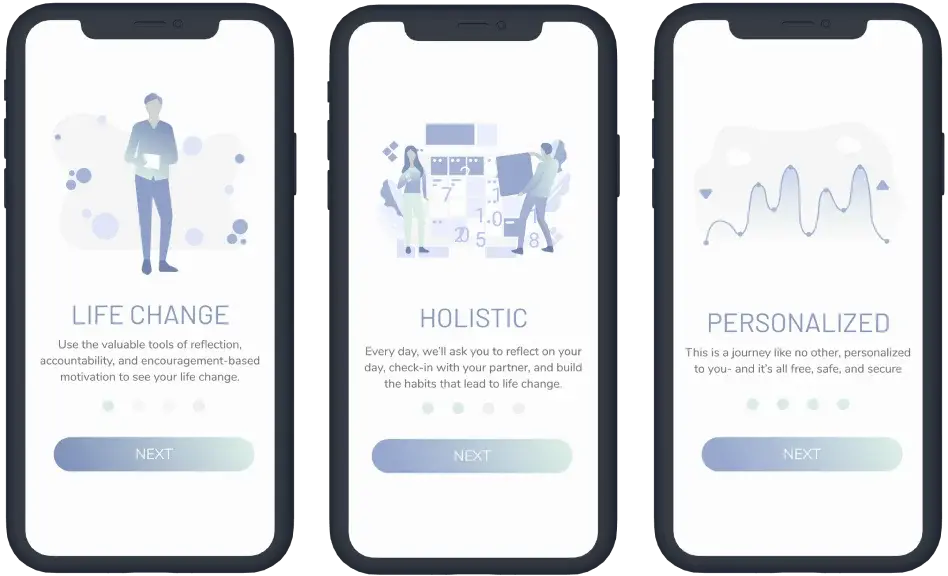 Being on the same page with your client is crucial when it comes to helping men and women who are at risk of being exposed to digital hazards. Sharing the same philosophy, our client Jason Mathew, the founder of LeadMeNot and an ardent supporter of healthy digital lifestyles, reached out to HebronSoft asking to create a robust mobile application for supercharging his great upheaval ideas.
The scope of work set
before
our team
The new software accountability platform was aimed at helping digitally addicted and distracted people combat and overcome their bad online habits. Primarily designed for fighting porn addiction, the mobile application would proactively assist users to resist any kind of digital temptation, and trigger on every misleading activity that users might fall while surfing the Internet.

It was decided that the LeadMeNot platform would provide end-users with free of charge services to help a wider range of digital addicts. What's more, Jason Mathew wanted us to build a mobile app with a great deal of customization to enable highly personalized recommendations for self-reflection and introspection. On top of this, the LeadMeNot application had to be a cross-platform software solution to cater to the needs of both Android and iOS mobile device owners.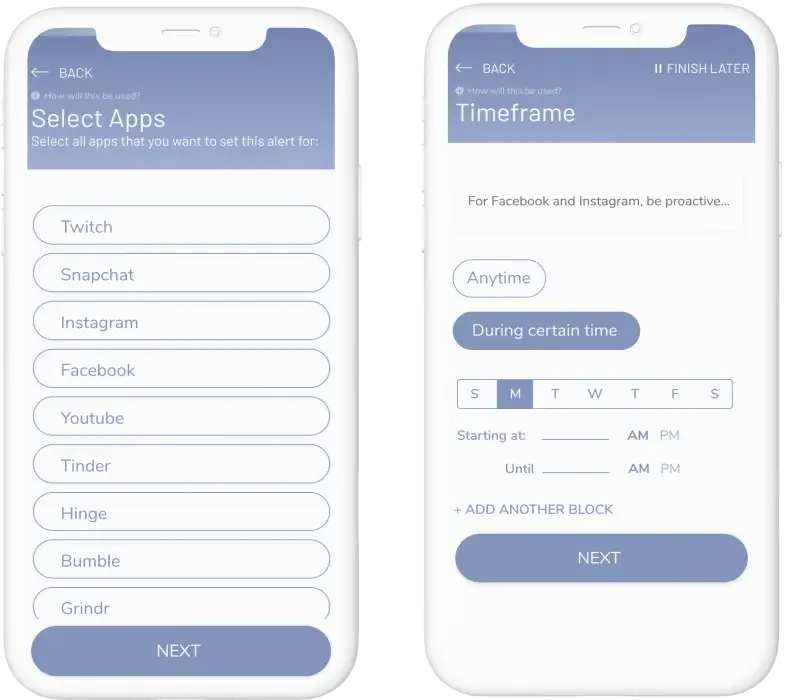 The solution outline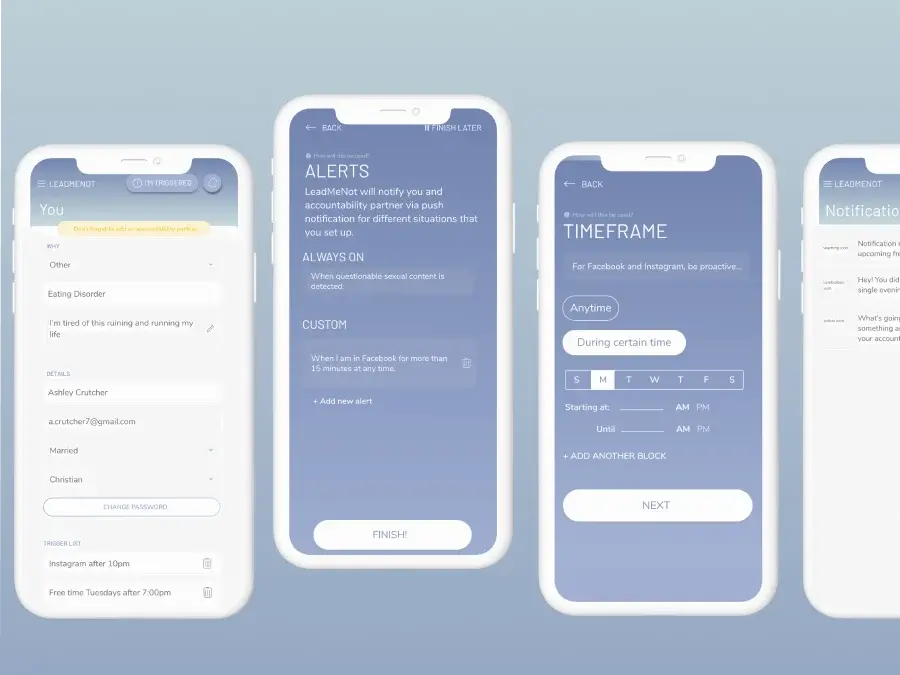 Once we defined the scope of work, our goal was to create a mobile application that could provide end-users with the following benefits:
User-friendly design
Multiple user roles
Shared profile for supervisor monitoring
Event-triggered alerts and notifications
Cross-platform natively compiled application
Technology stack we used
It was decided to leverage the potential of Flutter as a robust software development kit to build
fast and reliable mobile applications. The results delivered
The mobile application created is a great tool that helps people suffering from addictive behavior to fight temptation that causes harm to their lives.
The following features ensure its smooth functionality:
Ease to install and set up.
Intuitive UI design and easy navigation
Quick adding of your accountability partners that help overcome your addiction
Timely notifications for your partners warning them that you are currently doing something wrong or inappropriate
Safe data collection algorithms that secure your private data safety and ensure confidentiality
Proactive monitoring of user online activities
Efficient data analytics based on Artificial Intelligence
Log keeping for recurring activities of self-reflection and introspection
Encrypted transferring of user data from smartphone to a server, where data is analyzed. If there is a case of detecting prohibited content watching or otherwise using, the real-time alerts from the server are sent to accountability partners.
Completely free of charge!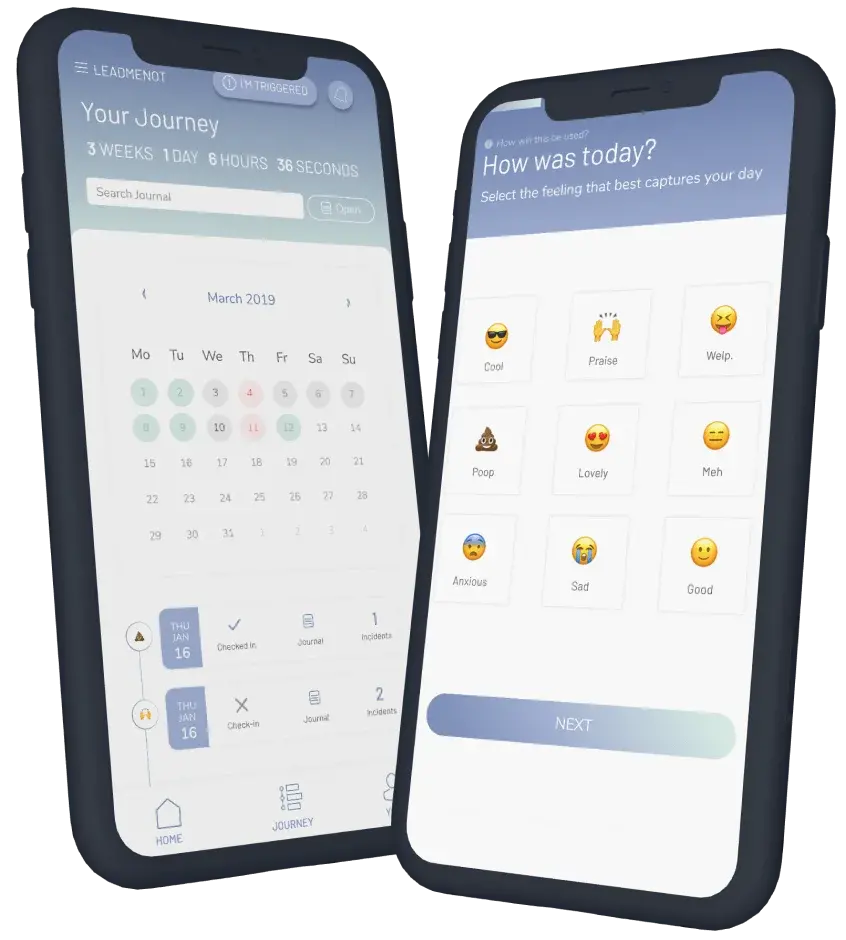 Today, you can download
LeadMeNot
from the
Google Play Store
. Just follow this
link
. The version for iOS will come very soon. For more insights behind the story of Jason Mathew, please
watch the video
on YouTube.
Are you willing to revolutionize your business? We are ready to help! Email us at: contact-us@hebronsoft.comcontact-us@hebronsoft.com
Our Customers' Results
250%
Increase in Sales of Customers' Products
550%
Increase in Online Donations for NGOs
5.0★★★★★
Ratings from Clients' Satisfaction