HEBRON IT ACADEMY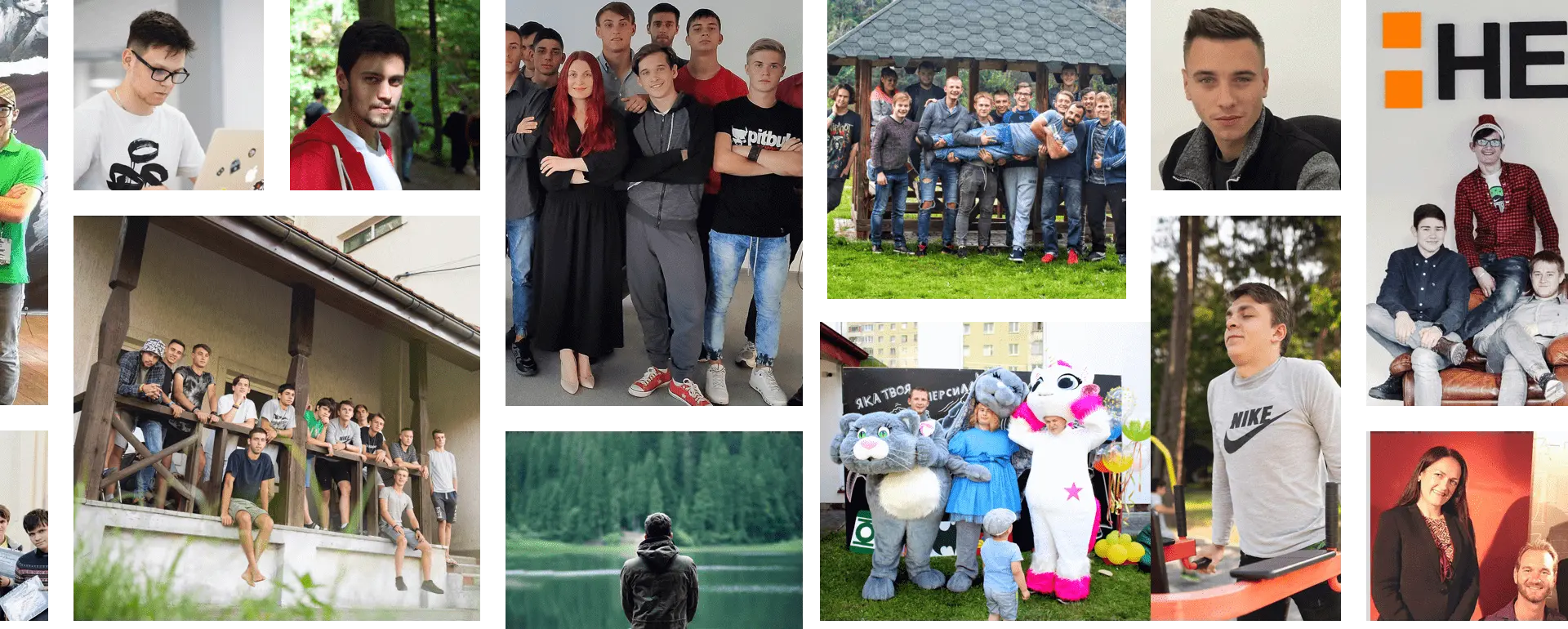 Where we are now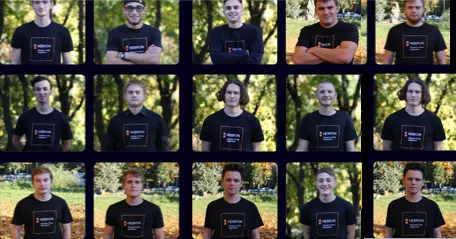 95
Lives changed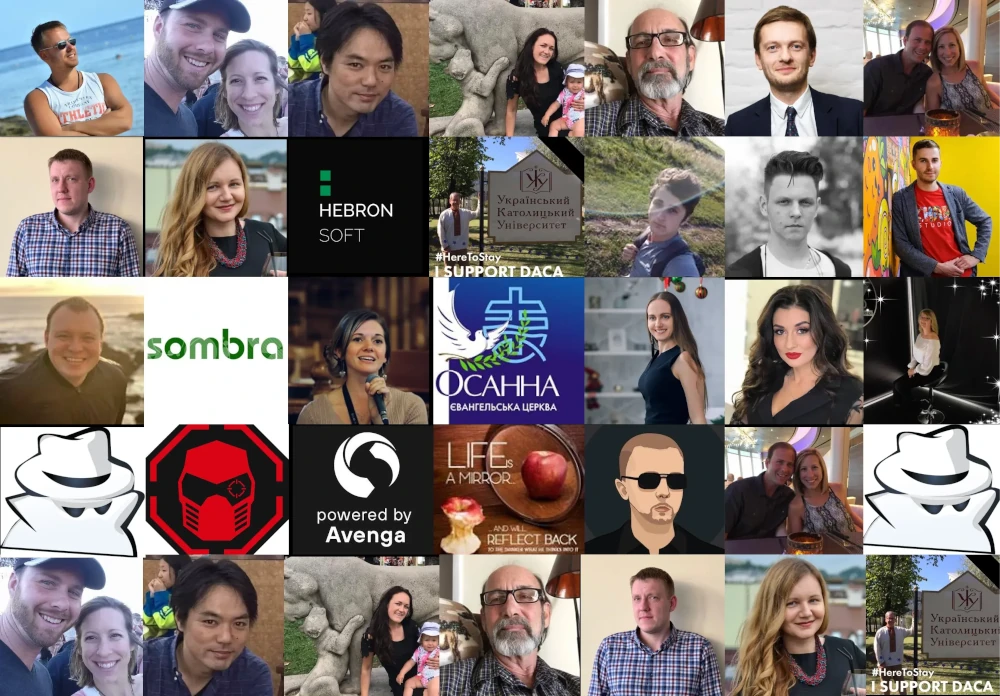 320 000 $
Funds raised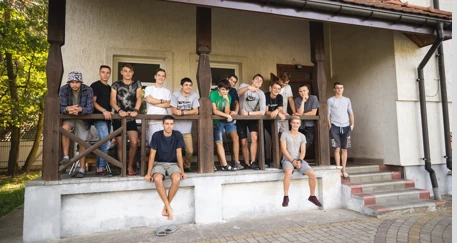 62
Students stories
Students stories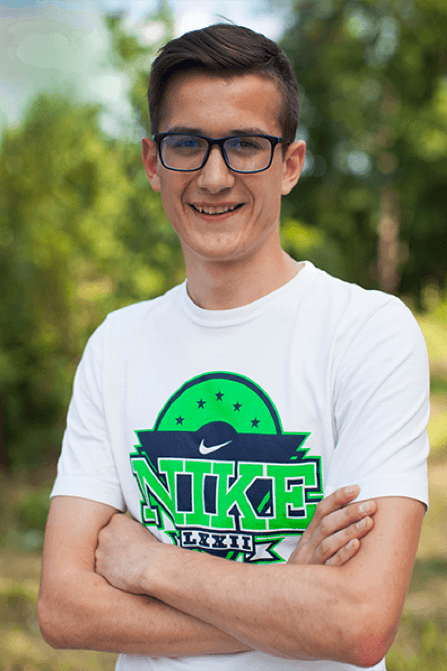 Vatslav Sychevskiy
Radomyshl
My name is Sychevskyi Vatslav. I was born in 1999. I lived with my parents until grade 2, however, later my parents were deprived of parental rights because of alcoholism. I was taken to the rphanage in the city of Radomyl, later I started Berdychiv school-Internat when I was in 8th grade. I was very active boy, I danced hip-hop and ballroom dancing, I sang in instrumental ansamble. After graduating 11th grade I started Zhytomyr Agrotechnical college as agricultural engineer, even though I didnotlike it. In the summer time I visited camps, surrounded by Christians, who told me abouGod, and often invited me as a guest. One time they told me about IT Academy Hebron.After I visited it couple times, I understood that I want to be a student there and I started Hebron. I love travelling,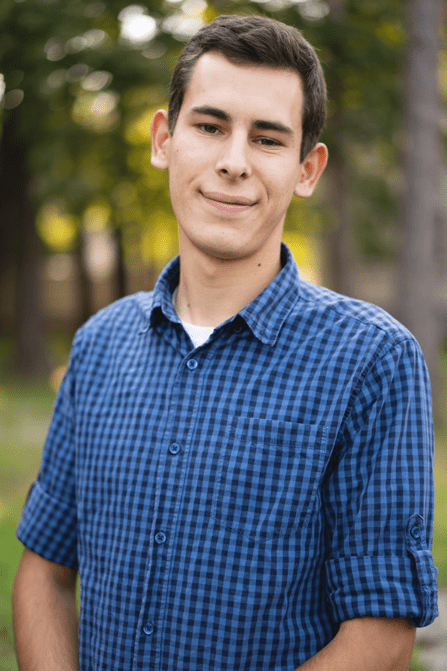 Artem Borzenko
Dnipro
Artem was born in Dnipro. His mother died when he was 9 years old. His father was denied parental rights and died in 2017. Artem took his first two educational classes in regular school, before going to the orphanage where he was raised together with his sister. During his school years, he practiced several sports and played the drums. After 9th grade, he entered a local training center. He spent three years there and received a degree as an electrician. After the center, he studied in college for two years, then began trying several jobs. He first heard about God a few years ago in college. It was then that he began attending church. In the spring of 2019, he planned to work abroad, but heard about the Hebron IT camp and decided to attend. While attending, he decided to enter Hebron Academy. Artem wants to work in the IT field because his degree as an electrician was forced and he did not like the work. Artem said, "I think I will be able to get my future profession with Hebron".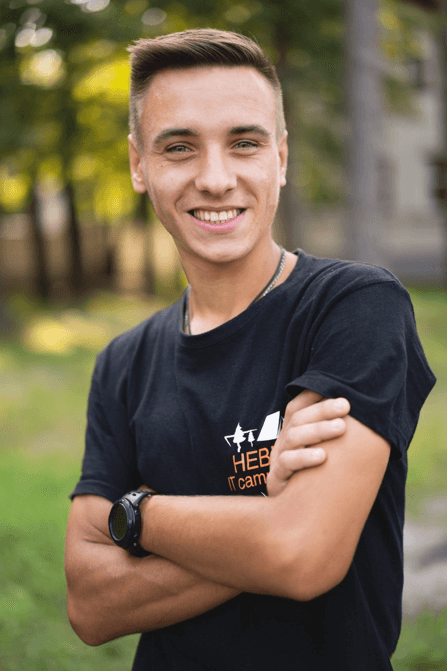 Yuliy Neznayko
Zhytomyr
Yuliy was born in Zhytomyr. His mother died during childbirth, and his father died of tuberculosis in 2007. Immediately after his birth, he and his twin brother were sent to a baby orphanage. When they were six years old, they were transferred to a specialized school in Berdychiv. In the 9th grade, the boys were taken to another city by their cousin, who became their guardian. The boys got acquainted with Christians who told them about God and took them to church. After graduation, Yuliy's brother entered the University majoring in agriculture and Yuliy went to construction school. He went on to college and tried working for a construction firm. Yuliy is now studying in Hebron. He said, "I want to study in Hebron because I want to find a good job. I want to study English and programming. I think this is an excellent chance for me to change my life and later help others in the same way."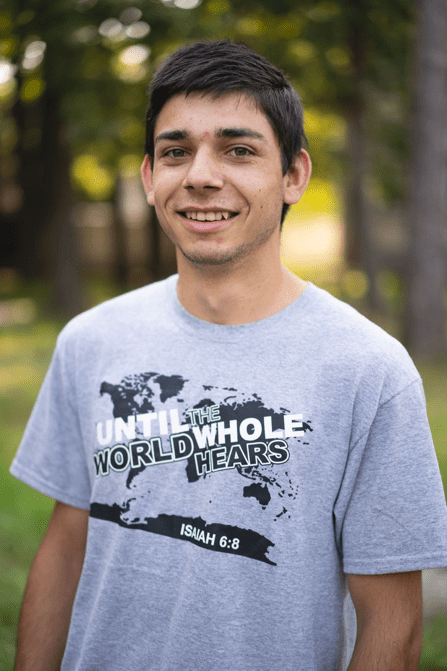 Anatoliy Gross
Vesnyane
Anatoliy was born in Vesnyane village in the Zaporizhzhya region. When he was 6 years old, he moved to the Chernihiv region and continued his education at a specialized school. While studying, he began attending church. After 9th grade, sponsors from a capital foundation offered him to continue his education in Kyiv. Anatoliy later entered Kyiv College of Architecture and Design, where he lived in a hostel. Anatoliy was not interested in the specialty that was chosen for him, so this year he joined Hebron IT Academy to become a programmer.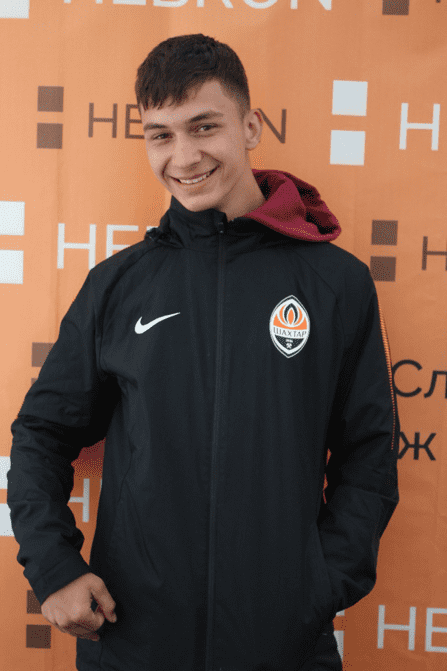 Artem Menzheres
Kyiv
Artem was born in Kyiv. His parents divorced when he was 7, so his mother raised him and his sister. Until 4th grade, he studied in a specialized school. His mom used to abuse alcohol. To cope, Artem spent most of his time on the streets. When it became unbearable, he and his sister went to a children's rehabilitation center. Artem and his sister were eventually taken into foster care by a family from Bucha. He continued his studies and graduated from school. While studying, Artem took dance lessons and was accepted into programming courses. His foster family attended a church, where Artem was baptized. Sadly, he recently lost his adoptive father who passed away. Artem said, "I want to study in Hebron because it is an opportunity for professional growth in the IT field! I want to help my sister and other less privileged children in Ukraine."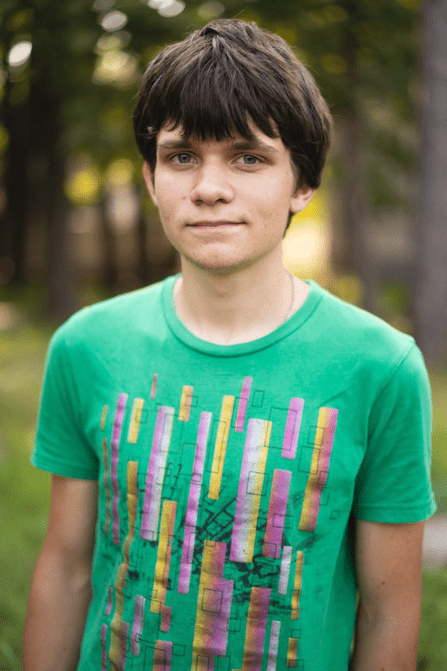 Michael Kuzmyn
Kremenchuk
Michael was born in Kremenchuk, into a family with two other children. When he was in the 3rd grade, he moved to a neighboring village where he continued his education. Later, he moved back to Kremenchuk and graduated from school. Together with his mother, he visits a church in Kremenchuk. Kuzmin said, "I think studying in Hebron is an opportunity to be part of a small group where you feel like a family. I would also like to work in the IT field, so I expect Hebron to help me get all the skills I need."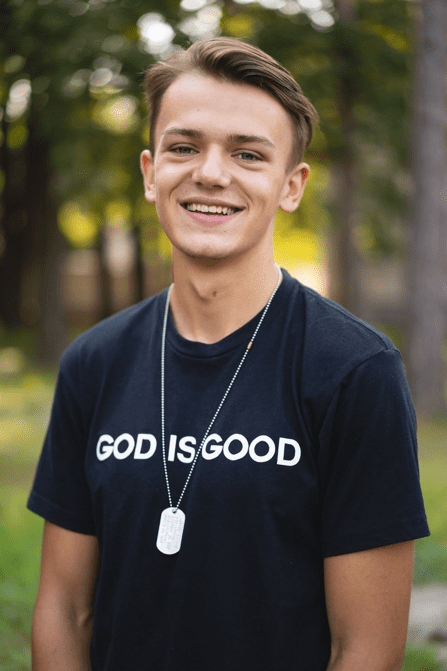 Bogdan Hordienko
Verkhodniprovsk
Bogdan was born in Verkhodniprovsk. He was the first child in a family who raised five more boys, all who are orphans. Bogdan had a very hard childhood. He attended a specialized school. In addition to his studies, he took basketball and studied English by himself. He likes to play guitar and sing. He has a very soft heart and is very smart. He also attends the Pentecostal Church. After graduating from school, he did not want to attend the university, so he came to Hebron IT Academy. Bogdan said, "I consider studying at Hebron as a great opportunity to help me become a programmer and gain practical skills for professional development."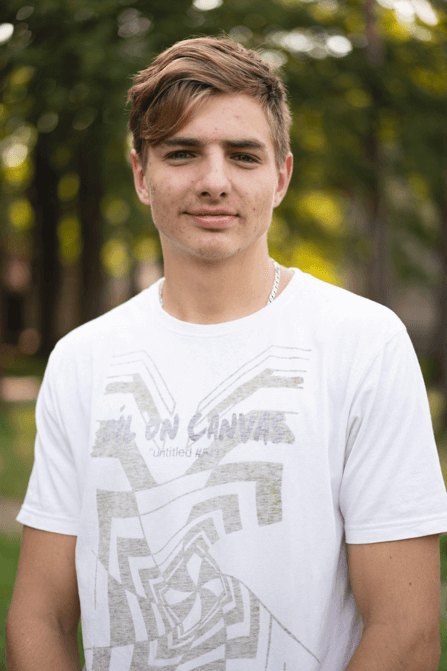 Volodymyr Pylypchuk
Khmelnytskyi
Volodymyr was born in Khmelnytskyi and has four other brothers. His dad tragically died when his youngest brother was born, so his mother and grandmother were raising the children by themselves. After graduating 9th grade, he studied to be an electrician. He tried different types of work while studying: worked as a loader, garbage collector, construction worker etc. He was also interested in martial arts and involved in programming. He and his mother began attending the evangelical church. Volodymyr said, "I want to study at Hebron, even though I know it will be difficult. I hope to gain knowledge to work in the IT field".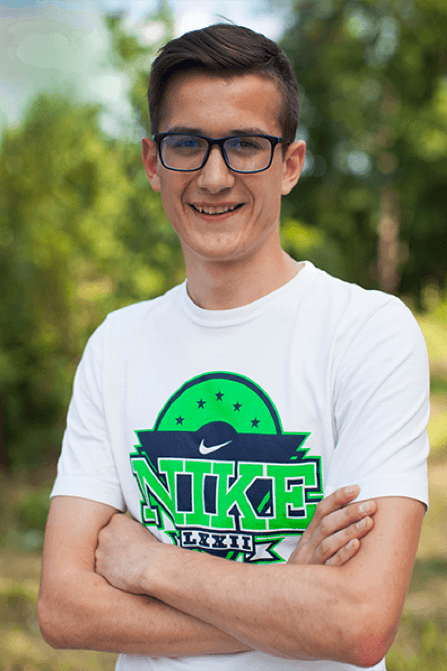 Vatslav Sychevskiy
Radomyshl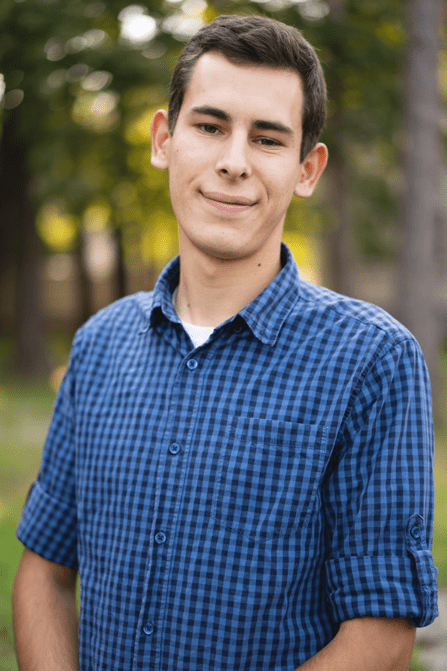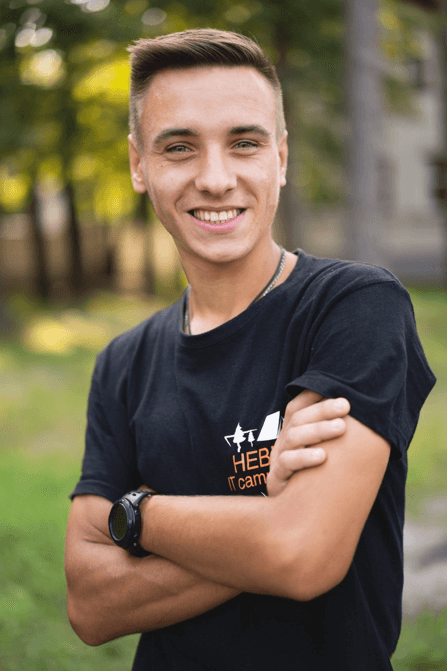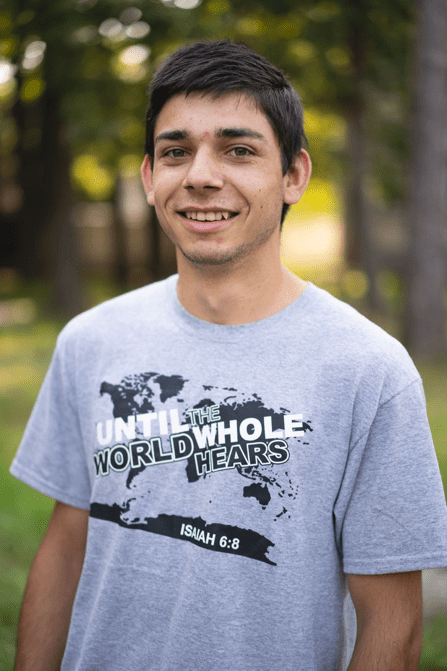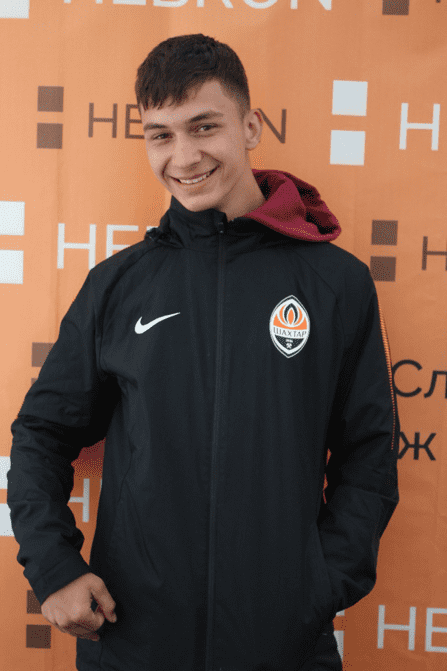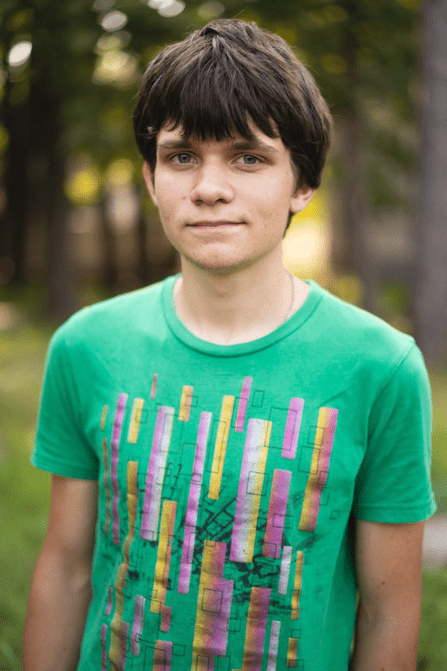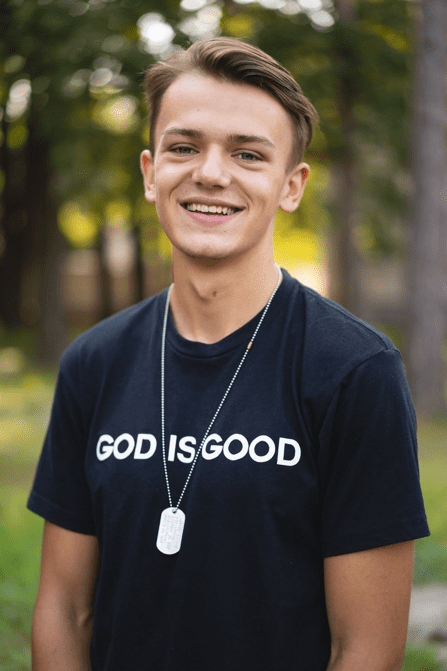 Bogdan Hordienko
Verkhodniprovsk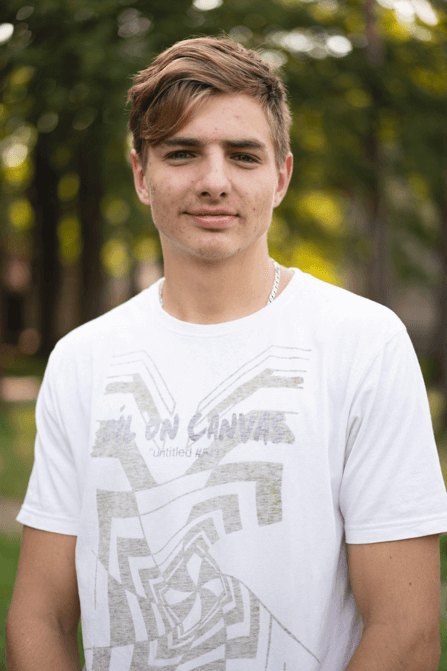 Volodymyr Pylypchuk
Khmelnytskyi
Our Customers' Results
250%
Increase in Sales of Customers' Products
550%
Increase in Online Donations for NGOs
5.0★★★★★
Ratings from Clients' Satisfaction