Blog

BACK TO ALL ARTICLES
Will Software Outsourcing Company Understand My Domain For Product Development?
08.07.2020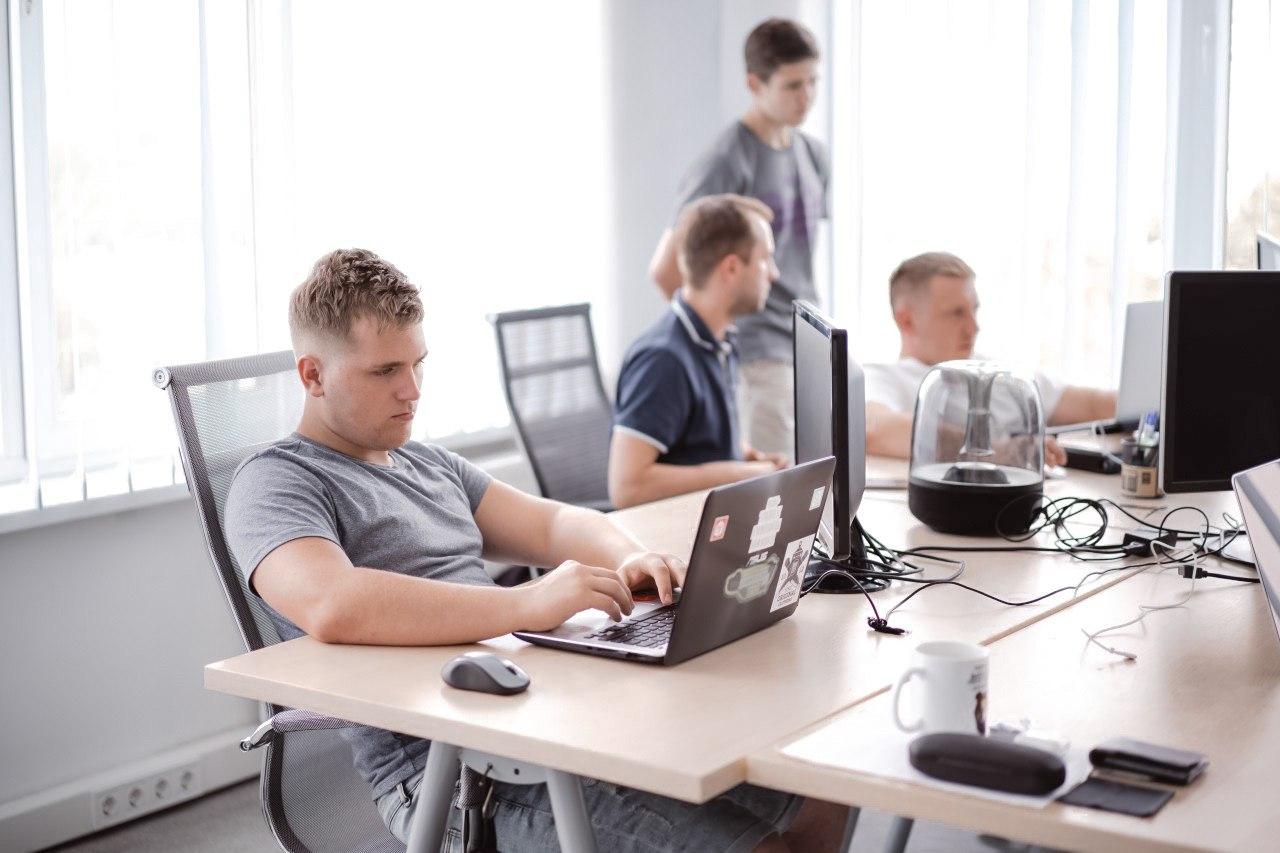 The success formula behind any great company rests on the unique benefits it can offer to its customers. As a businessman, you're sure to follow this principle to stand out from the competitors crowd. No doubt, you perfectly know what is what in your industry. Everything is easy, manageable, and crystal clear.

When it comes to beefing up your business with innovative IT solutions however, you may find yourself standing on shaky ground. In most cases, hiring a team of in-house IT specialists is not an option. And you seem to have more concern than confidence on how to choose the right software development company for your project.

So, this article is just here to help you out with selecting a decent outsourcing partner.
Why to opt for outsourcing in business?
In case, you are going to launch a start-up or modernize your present business, you will certainly encounter the dilemma of outsourcing product development or not. Even if you're positive about it, a lot of questions are still in the air:

- Is outsourcing worth forking over the extra cash? There is no sense in wasting the budget on a project that is likely to end in failure.

- Why not just hand over the IT project to your system administrator? The guy seems to be legit, what could go wrong?

- I'm about to collaborate with a good software development company. Does it have relevant expertise? Their previous experience is nowhere near the FinTech (Finance, Healthcare, Insurance, Procurement, Retail, you name it) sector I am currently in.

- How deep are they going to go with understanding my individual business needs?

Whatever the arguments for and against may be, you cannot turn a blind eye to the fact that almost every business area, which proved to be efficient and advanced, is backed by the outsourcing IT vendor.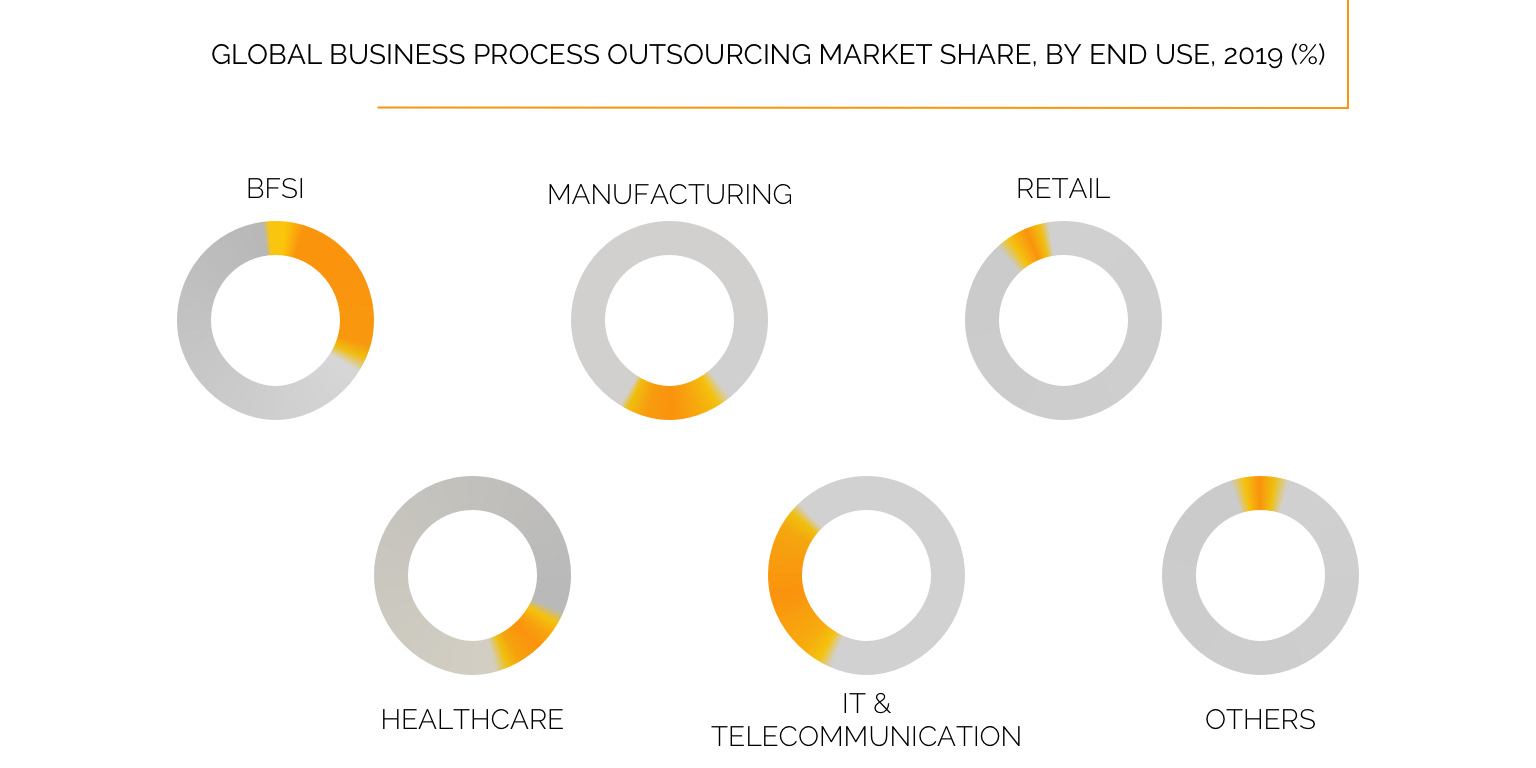 As a proof, one can consider the value of global outsourced services market that was estimated at
92.5 billion USD in 2019
and is increasing daily. According to the report presented by
Grand View Research
, Inc., the global business outsourcing market is believed to increase up to USD 405.6 bn. by 2027.
Traditionally, an outsourcing company does not specialize in a single industry sector. On the contrary, a good vendor can understand and adjust to the needs of any business it deals with. Of course, the company may not clearly comprehend all the nuances of your business strategies from your domain. Nevertheless, if there is a strong collaboration between a client and a vendor the former can enjoy considerable advantages like these listed below.
Key benefits of getting your IT project developed by software outsourcing company
Severe competition in a global market demands regular improvements of business strategies. Delegating product development to the team of experienced specialists from a remote company, you get innovative technologies allowing you for entering new markets quickly and smoothly. Moreover, you are sure to benefit from it in different ways.

Cost Efficiency
Due to the cooperation with an outsourcing company, your labor expenditures are lower since you pay to a third party only for the work done. Today's world best outsourcing locations enable you to obtain an ideal balance between the team's professionalism and their rates.

Synergy of knowledge, skills, and experience
Software outsourcing teams have proved to be efficient not just in developing a particular product but providing a wide set of services as well. With due regard to your product, they can provide you with consulting, UI/UX design, analytical, and even marketing services.

Brand New Perspective
The business itself may have a narrow view of its software product based only on the current objectives. On the contrary, a good outsource development team can look deeper into possible drawbacks and outline some promising innovations that will break new ground.

Scalability
As the development of the product progresses, the demand for a particular number of team members and skills required may vary. However, maintaining the business ties with software outsourcing company you are likely to avoid the problems like increasing or reducing the staff working on the project.

Lean Development
Lean approach within the agile methodology insures you from inappropriate management, excessive complexity, misinformation and miscommunication, which can arise while coordinating the project. With this principle followed, your product will be developed in the most productive way and can be changed on the go if necessary.

To provide the above-mentioned advantages, a good vendor should remember that there are no two identical businesses though they can be similar in some way. Therefore, the whole process of software creating should go in a line with the size, needs, product of the company as well as the specific features of the industry. To succeed in developing a particular product, software outsourcing company can consider the following tips.

Have a Thorough Expertise Primarily, you should get a clear idea of what the client expects from the team. It can be done while meeting in-person or online in order to put the right questions and get all necessary information. The more questions you ask, the more details you get, what is very important for creating a workable product. These questions may concern the goals, needs, strategies, staff of the business, as well as the prospective target users, etc. At this stage, the main aim of a software provider is to gather requirements, analyze them, and then suggest product architecture.

Integrate the knowledge from the previous projects
Business domain knowledge, experience and ideas gained from successfully implemented cases may come in handy. Some details or features of the product can be improved and adjusted to a new partner. In case, a software company cannot ensure a comprehensive analysis of the domain and requirements gathered, they should address the professional business analysts. This move will help avoid any risks related to the integration, expansion, customization, and other aspects of the system. It would be a plus if a software product development partner had some business domain-related experience.

Establish a good agile culture
It is very important to keep in touch with the business through the whole product development process. The team lead and developers should have regular meetings with the person who is in charge of the project on the side of the client in order to share and discuss their development successes, challenges as well as innovative solutions. It is also desirable to talk to some staff representatives who will use this software product in their day-to-day work.
To ensure a flawless cycle of creating a solution, product development company can hire experts for required positions. Still, the key to successful work lies in fruitful communication between the outsourcing company and the business. As a result, both partners have possibility to express their views giving arguments and explanations why some product features should be changed or substituted.
All in all, the right software outsourcing partner does not just keep up the standards for the quality sake. Instead, they spend their time and effort to achieve the customer-defined goals, and to exceed the expected results. Here, at
HebronSoft
we do not just develop a product you need, we provide you with the best customer-centered solution tailored to your business-specific needs. On choosing our outsourced team, you will enjoy all the benefits described above and get your every single issue solved in the most efficient way. Rest assured, HebronSoft team leverages its expertise and collective knowledge to provide actionable software development services for you to stay ahead of the curve.
5 min. read
Related Content
How to Choose the Right Software Development Team
VISIT
Browse Content
Breather Device: Developing a Managing App and Web for Breather Devices
BROWSE CONTENT
Our Customers' Results
250%
Increase in Sales of Customers' Products
550%
Increase in Online Donations for NGOs
5.0★★★★★
Ratings from Clients' Satisfaction