Blog

BACK TO ALL ARTICLES
What are the benefits of a transportation management system?
24.05.2021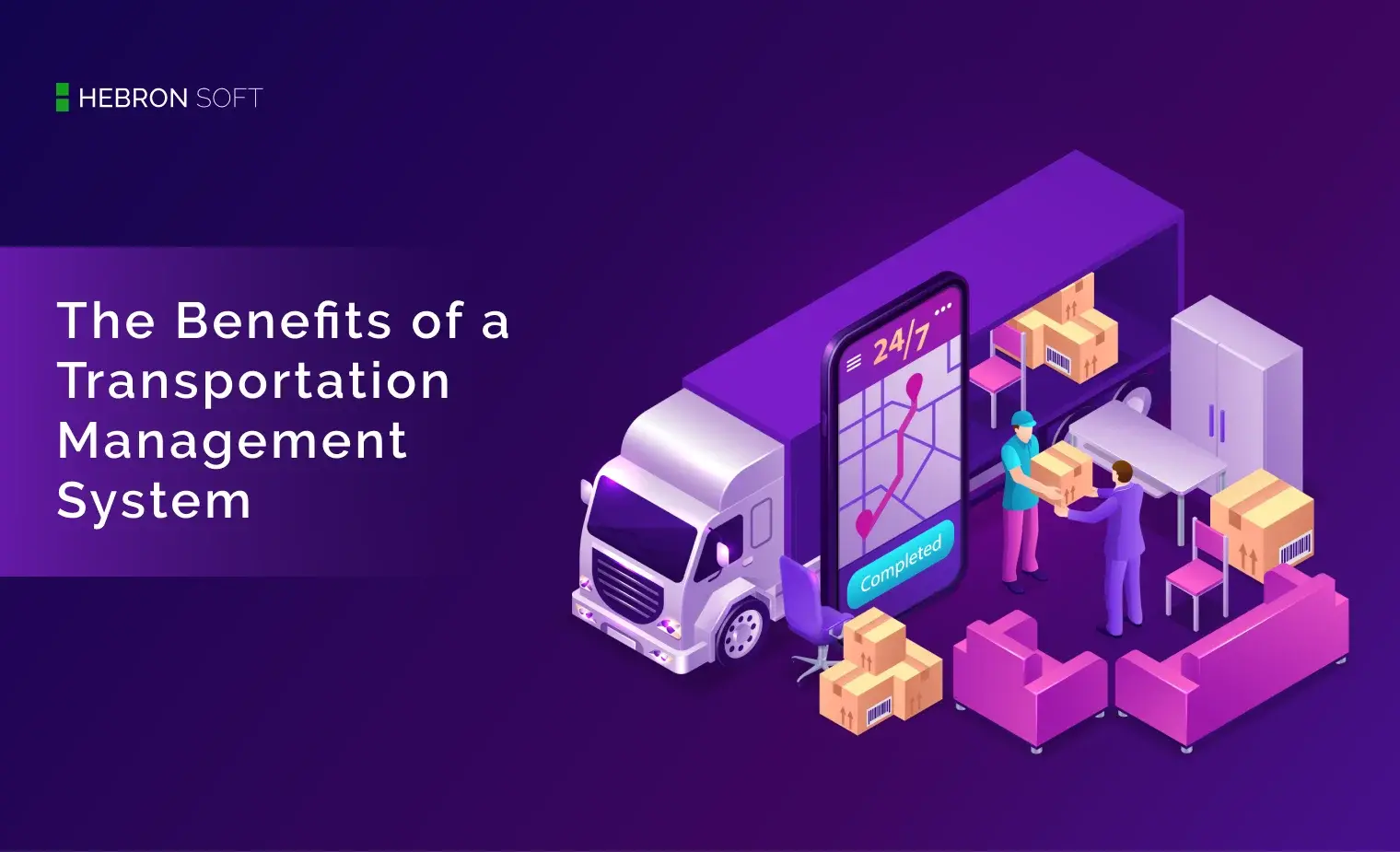 The sphere of cargo transportation is gaining popularity, and the vast majority of leading countries experience the significant growth of freight volumes transported by road, rail, sea, or air. According to
Statista
, the logistics industry cost reached its all-time high in 2019, crossing the mark of $9.3 trillion (2.8% growth compared to the year 2018).
As such, the industry has immense potential, but multiple hurdles can slow down the progress. Logistics software seems to become a perfect solution to make the sector jumpstart, as its implementation is able to reduce the existing barriers.
The market of
logistics software
faces a fast-growing level of competition, as the international brands understand the unlimited potential of the sector. The world globalization processes have been still moving forward, and the recent technologies allow business owners to make the transportation system more effective and beneficial. What is the best solution?
Transportation management systems are a solution the contemporary logistics company cannot ignore, as the system increases the business efficiency. The
GVR
research shows that in 2020 the TMS market has already surpassed $102.6 billion, while by 2025, this number is expected to reach $198.2 billion.
Hurdles cargo service owners frequently face

Speaking about the sector of cargo transportation, here's a list of the sticking-points that business owners face most frequently:

1. Supply chain security. On the way from a producer to an end customer, cargos may meet a large number of agents. This is why transportation quality highly depends on how professional the mediators are.

2. Inefficiency of documentation. An average supply chain may contain more than 20 agents, and each transported cargo is accompanied by a bunch of documents. Physical documents are ineffective and lead to time-wasting, but the vast majority of delivery processes cannot replace them.

3. Lack of communication & control inside a supply chain. As a chain usually comprises a great number of dispatchers, truck drivers and other agents, freight forwarders experience poor interaction between their logistics teams. The same goes for poor control over numerous connected IoT-devices like sensors, RFiD tags, thermostats, and other embedded appliances for real-time tracking & data transfer.

4. Delays and missed deadlines. The reasons for delays are numerous enough, including the low efficiency of documents and communication. Such a hurdle is especially related to international cargo shipping.

5. Extra costs. Delays or insufficient interaction between delivery agents may require some unexpected spending from cargo service owners.

This said, despite the fast-growing development of the sector, participants experience diverse hardships, while logistics management software may reduce the number of obstacles.
What is a TMS system and its main functions

A transportation management system is a solution for the qualitative delivery of goods from producers to end customers. The key goal of the system is to optimize cargo service owners' expenses. Such a product automatizes managing processes, builds up the best delivery routes, taking into account the attempt to minimize cargo service owners' costs. Eventually, producers reduce their expenses while customers obtain quick and timely delivery.

This managing system enables business owners to deliver cargo to the destination point cost-effectively.

A TMS system comprises a complex of solutions, oriented to optimizing the cargo shipping industry, no matter what means of transport are expected to be used. The system is based upon Big Data, AI, and Predictive Analytics technologies, forcing the recent innovations to bring benefits for a business owner.

Such transportation management systems are available of two main types: on-premises and cloud-based TMS. Which one is to choose is totally up to you, as the statistics show their popularity is the same.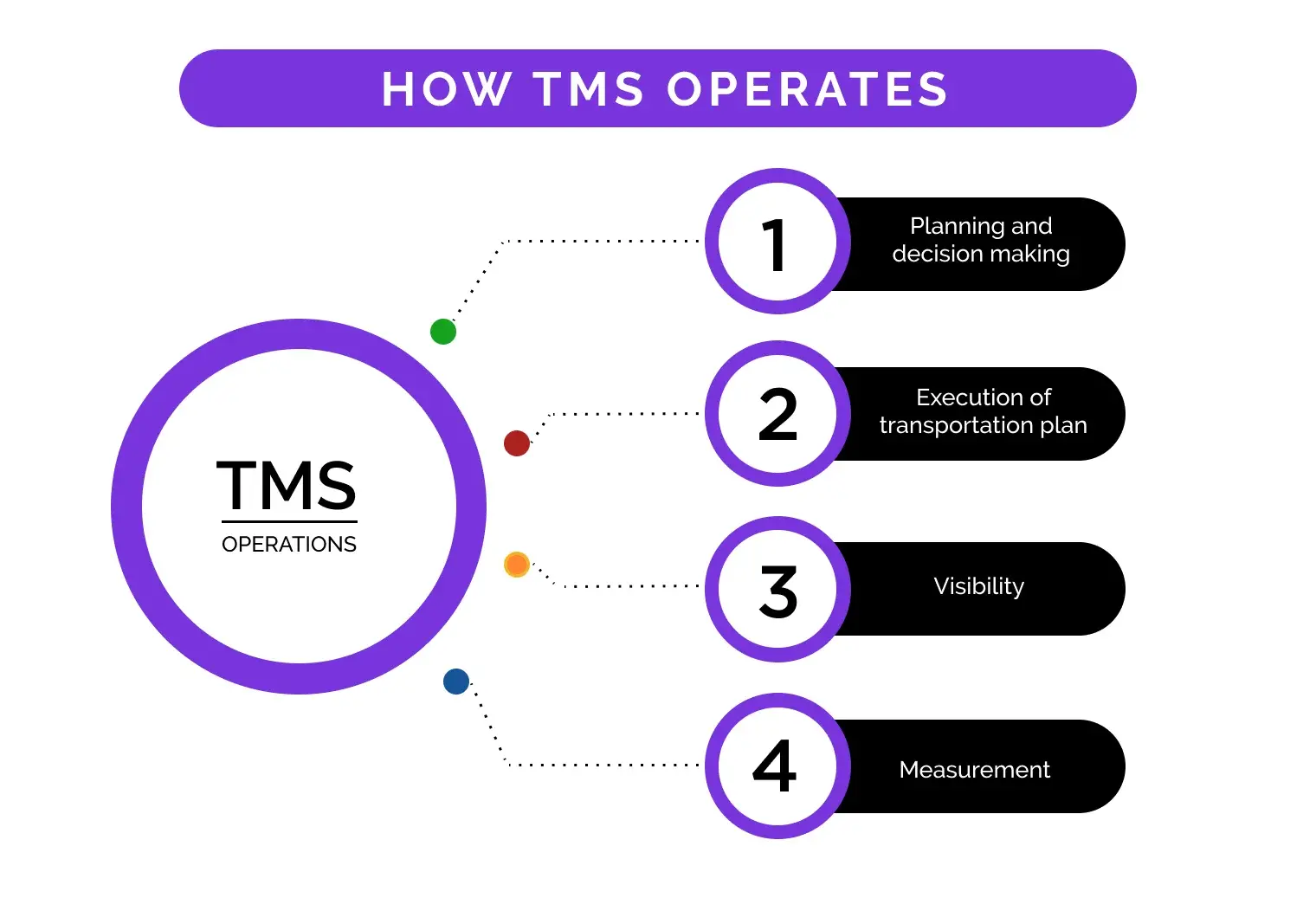 Top-6 key benefits for transportation companies
While talking about the implementation of transport and logistics software solutions, cargo service owners need to reduce their transportation expenses; meanwhile, a TMS system grants you more other significant benefits:
1.
Minimization of transportation errors
. The automation of all processes drastically reduces the possibility of mechanical errors connected with the human factor. Many TMS systems are integrated with accounting systems and get access to additional information.
2.
The best tariffs for cargo transportations
. The system may take part in daily tenders, monitoring the existing prices and selecting the most beneficial tariffs. This said, a system helps you get the best transportation price and reduce costs for staff.
3.
Real-time control & communication with people and IoT-devices
. TMS systems guarantee transparent and effective interaction with all the agents involved in a supply chain. Special features enable logistics service providers to monitor trucks on the route. What's more, if your TMS vendor is among the most reliable
IoT companies
that has vast expertise in embedded software development, you will surely get timely and accurate data from connected truck sensors & smart devices.
4.
The access to extended analytics and statistics
. Analytical instruments and reports provided by a TMS system grant business owners access to numerous analytical and statistical indexes so that they could choose the best option of transportation from the viewpoint of both expenses and quality.
5.
The increase of warehouse efficiency
. Such a system optimizes a load of warehouses, using the expected delivery time and volumes.
6.
High efficiency of customer service
. Timely delivery and meeting deadlines are among the most principal tasks of a TMS.
Transportation management systems are the new level of the logistics sector development; this is why progressive business owners consider a TMS as must-have software. Another question arises – which logistics software companies should cargo service owners apply to?
Source
Expenses connected with a TMS system development

The market offers hundreds of ready-made TMS solutions that require one-time payments. This is why business owners face a dilemma – either to implement the ready-made solution or to get a TMS developed for your business particularly.

The answer is based upon the purposes of your business. Which tasks are you going to set on a management system? Each business is unique, having a list of its own demands, inner processes, and corporate culture. Furthermore, you need to take future development into account. From the viewpoint of long-term perspectives, a TMS developed individually for a particular business is a better solution.

The expenses include the following stages: UI/UX design, frontend and backend development, system testing. Transportation management systems consist of the following elements: managing board, GIS features, built-in accounting, etc. The overall structure is discussed individually with business owners.
HebronSoft to help your business make a jumpstart on the market
Hebron Soft is among the leading freight software engineering companies; this is why a team of experienced professionals is ready to push your business forward with innovative solutions. While applying to this company, you get the following essential benefits:
-The company's mission is to provide businesses with high-quality products to jump to a new level of development.
-HebronSoft is all about the individual approach in the smallest details. This said, you are going to obtain a ready-made TMS system that removes all the obstacles of your business.
-Moderate prices are among the top priorities for business owners. The company
offers logistics software products
that combine high quality with keen prices.
Need to conquer the market of cargo transportation?
Apply to HebronSoft
and let our managers know your individual project requirements. Let's talk it over.
5 min. read
Related Content
Why Choose Logistics Software for Your Business
VISIT
Our Customers' Results
250%
Increase in Sales of Customers' Products
550%
Increase in Online Donations for NGOs
5.0★★★★★
Ratings from Clients' Satisfaction