Blog

BACK TO ALL ARTICLES
Transportation Management System: How TMS Can Benefit Your Business
14.06.2021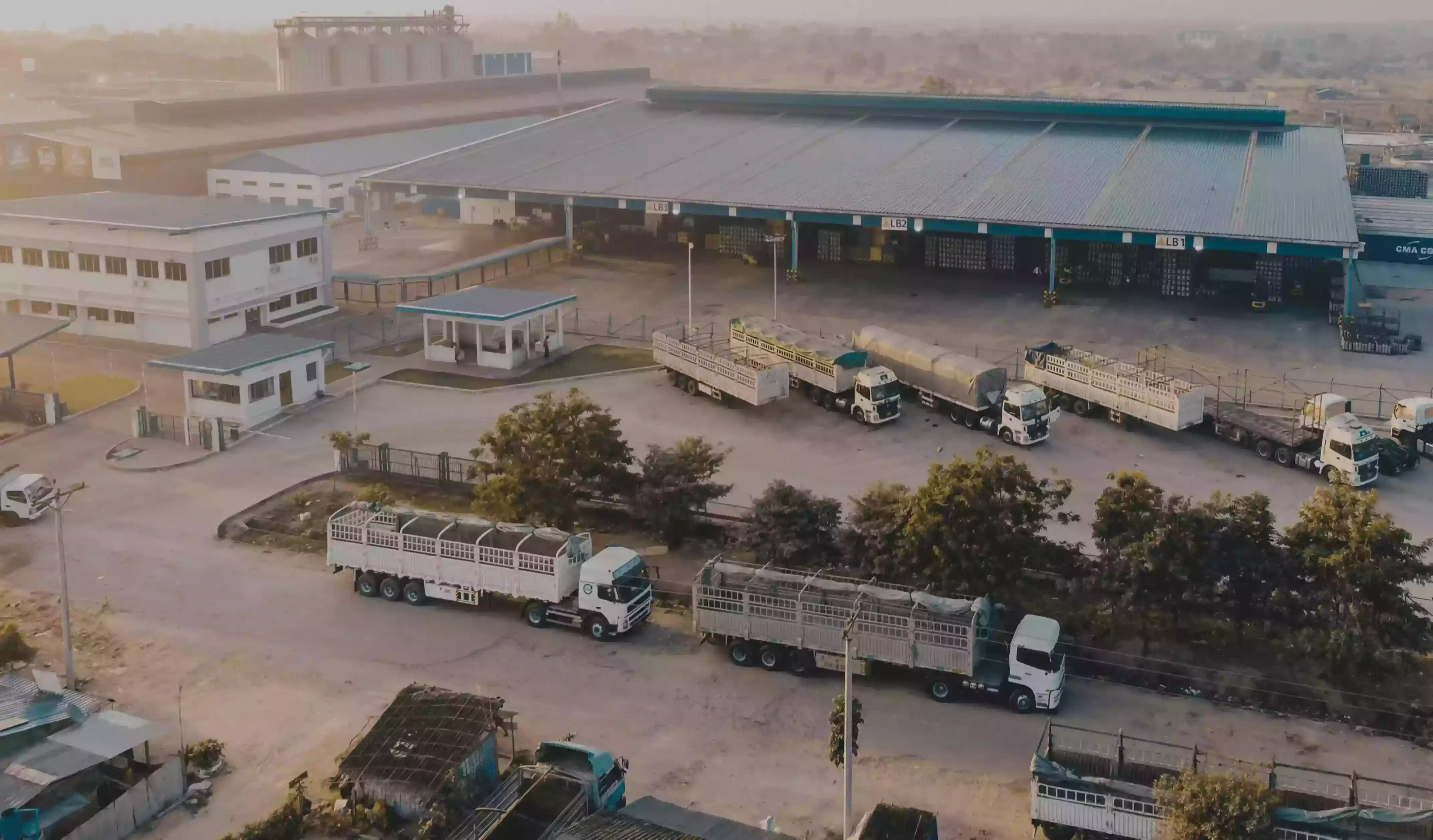 The size of
the global logistics market
is overwhelming as today it exceeds 6 trillion U.S. dollars. According to
Statista
, the freight trucking sector in the USA alone accounts for over $790 billion. All this makes logistics a worthy goal for ambitious businesses. And here's the rub – any business success is impossible now without digital transformation and adoption of innovative software solutions.
Reinforcing your transportation and logistics business with tech-enabled capabilities has already become a staple to stay competitive on today's high-density market. More importantly, transportation management systems (TMS) can bring low-hanging fruits to both logistics company owners and their B2B clients. Not to mention end-users as any TMS can greatly improve their customer experience and satisfaction with your transport and logistics services.
Let's elaborate on the topic to see what benefits TMS can bring to your logistics company.
What is transportation management system: TMS overview
The entire logistics system is quite complex and diverse. The logistics industry encompasses such interrelated business activities as freight transportation, warehousing, material handling and processing, inventory and vehicle management, logistics data exchange, and information security. Logistics services make it possible for businesses to move goods by different means: roads and railways, air, and water.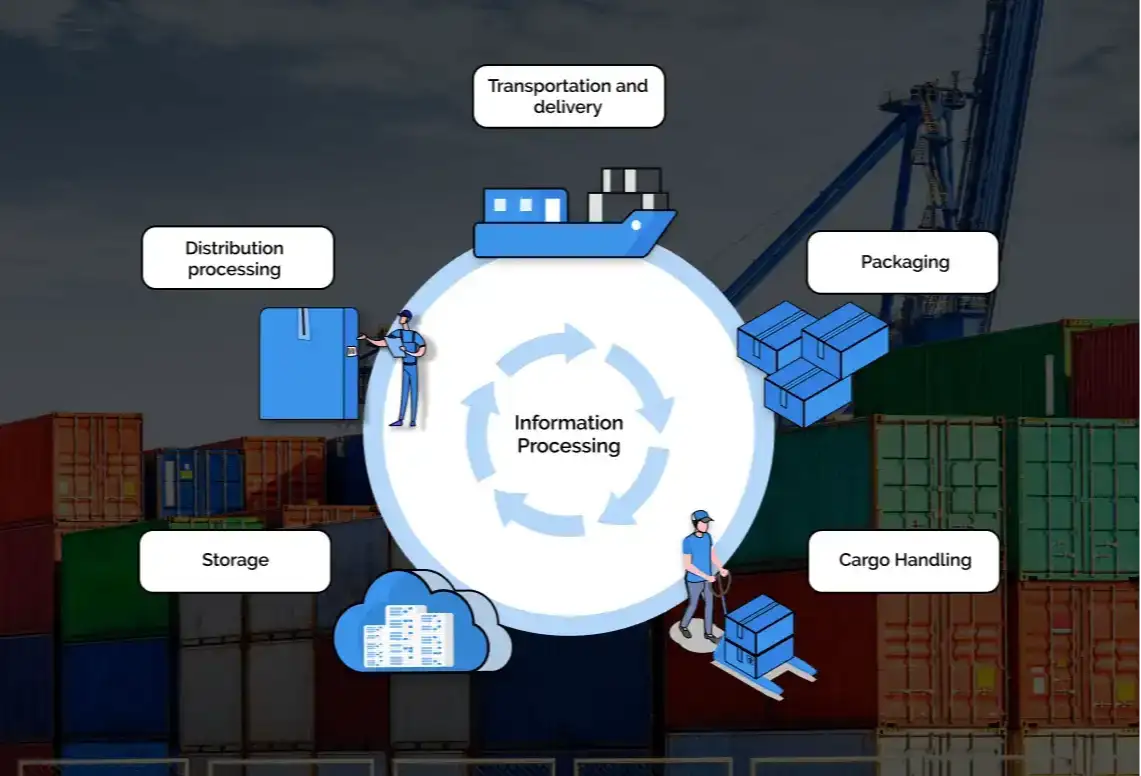 In a nutshell, a TMS integration is all about getting advantageous features that hit your core logistics business targets like revenue growth, cost-efficiency, operational workflow enhancement, and customer satisfaction. Below, here're just some of its capabilities: With this, transportation and delivery is one of the main links of the supply chain process to say the least. Which is why, the adoption of a robust transportation management system is a great starting point to optimize your logistics business performance and productivity. So, what is the transportation management system after all? TMS is a software solution (web or app, or both) designed to optimize freight and shipping operations, automate documentation flows, and ensure smooth communication, reporting, analytics, and other data-driven logistics activities.
In a nutshell, a TMS integration is all about getting advantageous features that hit your core logistics business targets like revenue growth, cost-efficiency, operational workflow enhancement, and customer satisfaction. Below, here're just some of its capabilities:
Transportation and Logistics Custom Software Development

As of 2021, there are lots of ready-made TMS solutions offered in the market. With this, however, logistics service providers have many doubts about implementing out-of-the-box transportation management systems, and rightly so. They have every right to hesitate, especially when it comes to business and private data security, platform flexibility, and scalability. In view of this, looking toward a custom TMS seems far more promising for logistics companies.
While delivering bespoke TMS software solutions, reliable IT companies can really optimize your supply chain performance and boost your revenue rates. If everything is done right, you power up your logistics workflows with cost-efficient automation of vehicle fleet operations, dynamic route planning, and freight forwarding control with a custom-built transportation management system.
How can Transportation Management Systems improve your logistics services?

With digital transformation ushering in a new era of transport and logistic services, many freight forwarders, transport brokers, carriers, and other logistics service providers set out to adopt software innovations across their operational business processes. The introduction of tech-enabled solutions driven by Artificial Intelligence, Machine Learning, Big Data, and the Internet of Things makes it possible to drastically improve the overall transportation management efficiency. Backed by the latest technologies, the TMS ensures the automation of every single phase of complex supply chain workflows as the system enables business owners to streamline vehicle, staff, and delivery management resulting in:

- Dynamic route planning and optimization based on Predictive Analytics forecasts

- Significant cost minimization while maintaining high-quality delivery services

- Real-time monitoring of shipment, traffic, and delivery metrics

- Seamless communication between drivers and managers even in internet blind spots

- Strong execution control with continuous feedback and on-the-go route adjustments available

- Comprehensive performance analytics to assess actual transportation costs

- Regulatory compliance via drivers' logs tracking to meet on-road hour limits and avoid penalties

- Reaching enhanced end-user experiences through top-notch logistical services that includes last-mile delivery
Why choosing a custom TMS is right for your transportation company

There are a great number of benefits any transportation management software can bring to your logistics business. As it was already mentioned, however, doubling down on ready-made solutions available in the market might do you no good. A robust TMS should take into account your niche-specific requirements, like regional route variability, client base peculiarities, local regulations compliance, third-party integrability with your current CRM, ERP, procurement or warehousing software solutions.
Just to estimate how you can harness the immense potential of bespoke Transportation Management System tailored to your individual business needs, here's below a list of most competitive advantages you'll get with us:
Top TMS features giving you a competitive edge as a Transport service provider

The sky's the limit. Explore a wide range of TMS features that might help you boost your operational efficiency, performance analytics, and customer satisfaction.

- Intuitive web-based control panel for your managers to easily supervise all the transportation flows

- Easy-to-use mobile apps for drivers on the route

- Quick drivers hiring process with TMS for both individual contractors and broker-aided applicants

- Fast order calculation speed regarding time windows, mileage, vehicle use costs, destinations, daily fuel consumption, loading/unloading times etc.

- Real-time monitoring with accurate geopositioning data sharing; in-between goods integrity syncs on the route; traffic jam, severe weather conditions, unforeseen repairs and other force majeure alerts etc.

- Timely delivery notifications to managers, drivers and clients

- Third-party service enablement including payment systems, like ComCheks, fuel/EFS cards etc.

- Smooth IoT-fueled tracking support via developing software for QR and RFID tags and sensors
Why dealing with us
HebronSoft has accumulated extensive expertise in the area of transportation and logistics software development. We perfectly know how to leverage AI algorithms and trainable ML-models for providing you with the best-in-class automated management and assessment transportation software solutions. You are more than welcome to
contact us
so we can discuss your logistics project.
5 min. read
Related Content
Why Choose Logistics Software for Your Business
VISIT
Our Customers' Results
250%
Increase in Sales of Customers' Products
550%
Increase in Online Donations for NGOs
5.0★★★★★
Ratings from Clients' Satisfaction