Blog

BACK TO ALL ARTICLES
Top 5 Transportation Management Systems (TMS): 2022 Trends
16.07.2021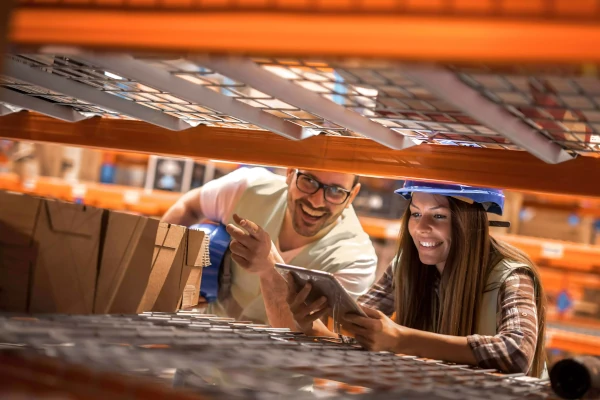 From high fashion to technology in every sector, transportation management systems are among the must-haves for today's logistic company. According to Orbis
Research
, the global TMS market is expected to reach $4.33 billion by 2025 (71.8% growth compared to 2020). Such solutions have dramatically revolutionized the logistic industry, while the main idea lies in reducing costs at every stage of a supply chain.
TMS: What key features and benefits should you consider?
A transportation management system is designed to serve the
transport and logistics industry
when it comes to increasing the efficiency of goods shipment. Since TMS solutions have entered the market as an in-demand trend, the number of companies offering these systems steadily grows. Meanwhile, we may distinguish key features and benefits of an average software product.
Main functional components every TMS must have

When business owners implement a transportation management system, they usually expect to receive the following features:

- Transportation management;

- Appropriate delivery control;

- Planning optimal routes;

- High-end communication between supply chain participants;

- Transparency of every stage;

- Data storage inside supply chains;

- Simplification of audit and reports;

- Automation of invoices.

This said, TMS solutions make a supply chain cost-effective and minimize risks related to transportation and delivery.
Core benefits of a robust TMS

While talking about pros, every software may have a string of individual advantages. If we dive into the comparison of such systems, a list of general benefits includes the following strengths:

1. Solutions cut transportation costs.

2. TMS simplifies supply chain processes at every stage.

3. Every participant is electronically connected within a system.

4. The software makes all the reports and analytics available in several clicks.

5. All the transactions inside a TMS are going to be transparent.

6. These solutions make the inner communication simple for every participant.

The implementation of transportation management systems jumps your company into a new efficiency level. This said, contemporary businesses need to get innovative and cost-effective solutions to stay alive during the pandemic and post-pandemic periods.
Top 5 out-of-the-box TMS in 2021
Custom-tailored or ready-made systems? This is a dilemma every business owner has to solve while
choosing the right logistics software
for their company. Both types have a range of pros, while bespoke solutions are cheaper; this is why clients frequently glance over that software at first. Here is a list of top out-of-the-box transportation management systems as of 2021:
1. MercuryGate

Overview:

MercuryGate is a global popular TMS designed for all modes of delivery. Such a ready-made solution is based upon the cloud-based technology to enable users to get remote control of the system. Software is suitable for companies that expect the future growth of their business, as scalability is among the strong points of the TMS. MercuryGate is compatible with diverse delivery modes: LTL, FTL, railway, etc. The system makes shipping processes transparent for end-users that simplifies the communication between two sides. This solution is considered global; this is why MercuryGate is equally convenient for domestic and international transportation companies.

Price: Moderate.

Target audience: A TMS is designed for small, medium, and large businesses

Deployment options: Cloud and desktop solutions.
2. Oracle Transportation Management

Overview:

The Oracle TM solution is designed for transportation companies to manage all aspects of freight carrying. The system includes instruments for transportation planning and control, including the opportunity to involve third parties. Such software helps business owners unite and simplify transportation planning, invoices, and payments, automate all the business processes within a supply chain. Furthermore, Oracle TM gets constant updates with new features, including advanced fleet management, more detailed information for drivers, etc.

Price: Moderate.

Target audience: A TMS is designed for small, medium, and large businesses

Deployment options: Cloud and desktop solutions.
3. JDA TMS

Overview:

JDA Transportation Management System is compatible in two modes: on-premises or cloud-based. The system automates and synchronizes all the processes inside a supply chain, offering business owners to minimize their expenses. The JDA software functionality opens the fullest expertise and analysis for all users, transforming every stage into an exceptionally transparent chain. Furthermore, this TMS simplifies communication among drivers, managers, and other users. As such, the JDA TMS is a convenient solution to minimize cost spending and maximize the efficiency of all processes.

Price: Moderate.

Target audience: A TMS is designed for small, medium, and large businesses

Deployment options: Cloud and desktop solutions.


4. Kuebix

Overview:

This transportation management system accentuates the necessity to optimize supply chain processes. The implementation simplicity is among the top pros of Kuebix. The software enables business owners to get an effective platform for advanced analytics and transportation transparency. Furthermore, Kuebix is ready for your business growth – scalability makes the TMS adjusted to diverse needs. As for diverse delivery modes, the system works with the ground, water, and air delivery options.

Price: Low.

Target audience: A TMS is designed for medium, and large businesses, being less effective for small companies.

Deployment options: Cloud and desktop solutions.
5. Manhattan TMS

Manhattan TMS is among the most technological solutions for logistics companies. Business owners are able to implement software to get advanced planning of every supply chain stage. The system features include procurement management, fleet control, audit, automation of payments and invoices, and other useful options. Furthermore, users get multimodal functions to meet end-customers' expectations.

Price: High.

Target audience: A TMS is designed for small, medium, and large businesses

Deployment options: Cloud and desktop solutions.
The bottom line: which TMS solution to pick for your logistics business?
If we take a look at the abovementioned ready-made systems, all the solutions correspond to required benefits, enabling business owners to reduce expenses and increase the efficiency of supply chains. Such TMS platforms are truly effective and useful for diverse logistic businesses, but there is one catch.
Here's another way to optimize transportation efficiencies lots of logistics businesses tend to choose. Every company has a string of individual demands, and as an owner of a logistic company, you expect to obtain a transportation management system that entirely matches your expectations. When out-of-the-box TMSs fail to meet your requirements, you'd rather apply to reliable software development companies like
Hebronsoft
to get custom-crafted software. Our experienced team takes all the goals of your business into account while offering the most suitable TMS solutions.
Hebronsoft is the combination of experience and innovations so that your business could conquer new peaks hassle-free.
5 min. read
Related Content
Why Choose Logistics Software for Your Business
VISIT
Our Customers' Results
250%
Increase in Sales of Customers' Products
550%
Increase in Online Donations for NGOs
5.0★★★★★
Ratings from Clients' Satisfaction