Blog

BACK TO ALL ARTICLES
5 Pricing Facts on Outsourcing IT Services Customers Need to Know
04.10.2020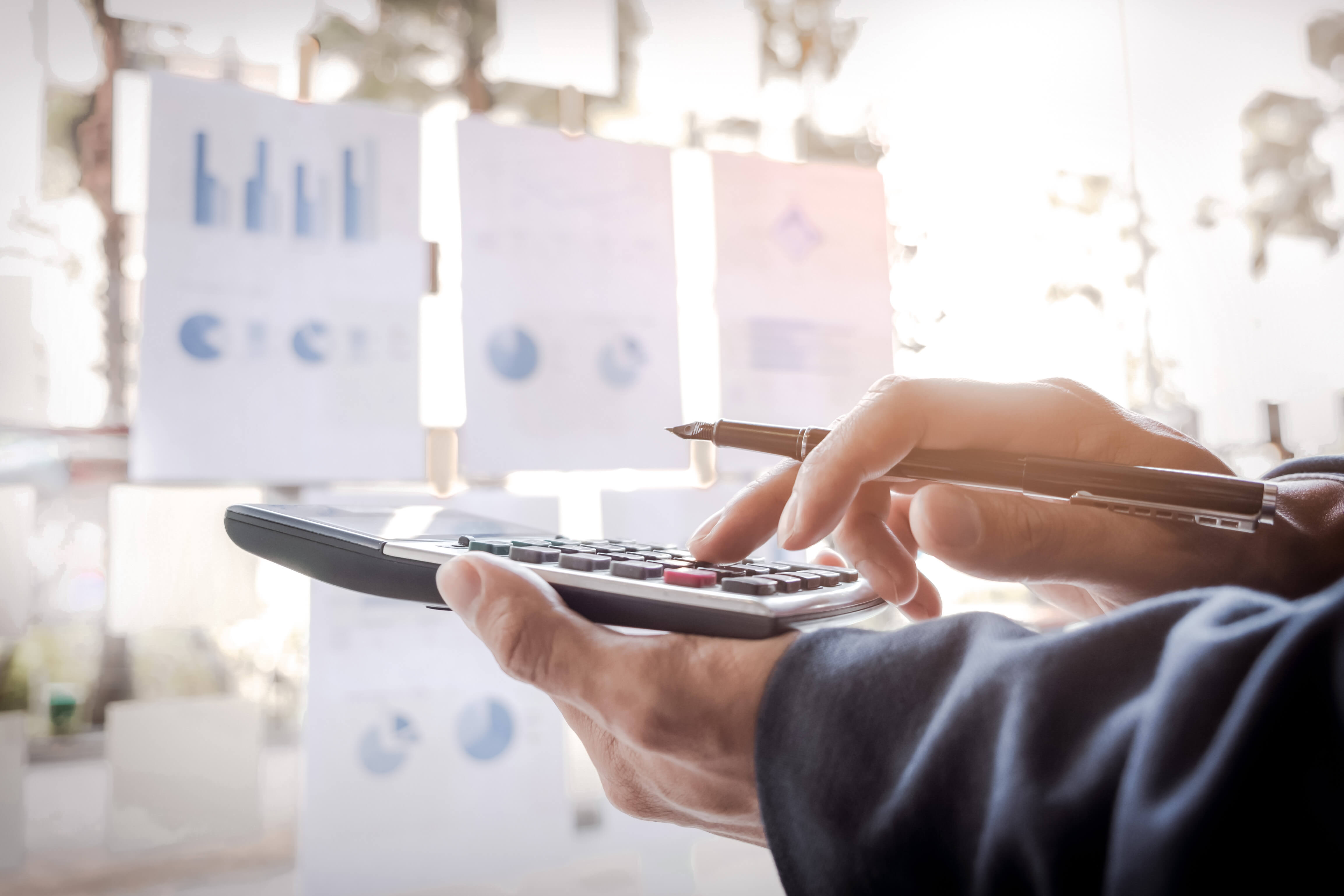 "Price and quality remain top of mind for customers as they make purchasing choices" - David Clarke, Global Chief Experience Officer at PWC


Do you know the difference between the world's top companies reaping all the benefits, and those that belong to the same industry, but are not that successful, despite all efforts? In most cases, the reason behind is pure and simple – greater user experience and better customer services. The same goes for most outsourcing software development companies that fail to provide their prospective customers with the all-out information on pricing and other important B2B matters.
Should IT companies provide their customers with exact pricing?
Getting the relevant info really makes sense when it comes to impressing the prospects with your corporate website appearance and usability. Today, B2B customers evolve rapidly and become way more demanding in terms of getting top-notch products and services. Your website is like a store window of a brick-and-mortar shop for them. Your leads want to have everything in place, with each and every detail explained explicitly. And a transparent pricing strategy is an essential part of successful UX improvement initiatives.
Given this, let's consider the State of the Connected Customer report by
Salesforce
showing that 66% of customers stop doing business with an organization due to poor customer experience. To add insult to injury, 62% of respondents share their negative experiences with others. On the other hand, 72% of customers are likely to share positive user experiences across their business community. These churn rates certainly sound like trouble for software development companies that do not care about providing their website visitors with proper pricing information.
Here're some more interesting facts from Toptal UX design experts:
-88%
of online consumers are less likely to return to a site after a bad experience;
-90%
of users reported they stopped using an app due to poor performance;
-Slow-loading websites cost retailers more than $2 billion in lost sales each year;
-Mobile users are 5 times more likely to abandon a task if a site isn't optimized for mobile;
-People who have a negative brand experience on mobile are 62% less likely to purchase from that brand in the future.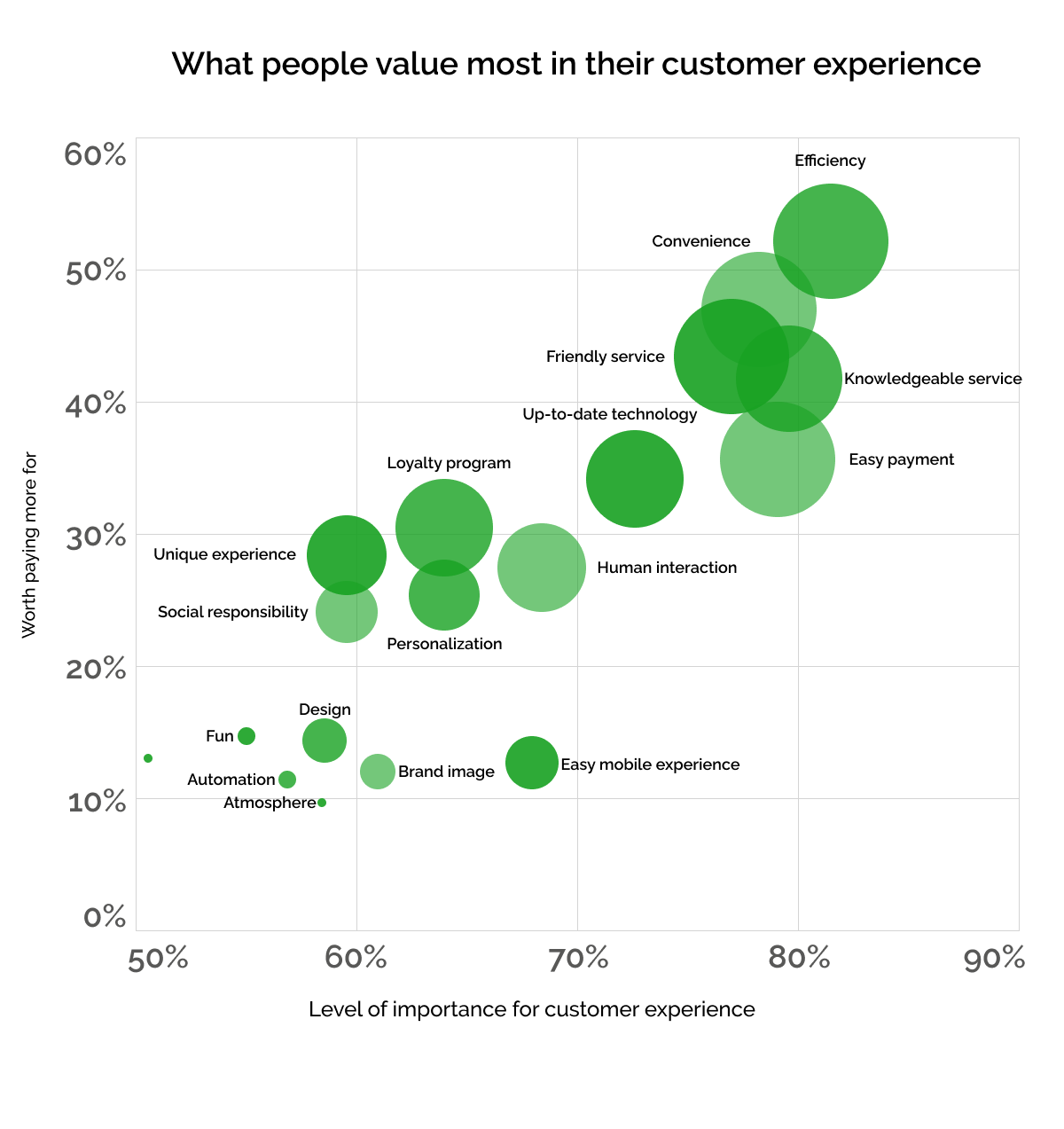 Such insightful statistics once again confirm the importance of ensuring the good work of the whole company, where every feature or piece of content matters a lot for website visitors. Which is why, having a comprehensible on-site price list or pricing calculator to let customers estimate their future projects is another great way to enhance user experience and stand out from the crowd in a competitive market.
Source
Typical risks B2B customers have with inexperienced IT companies Lack of information means lack of customer trust.
As a business owner, you'll definitely have a hard time dealing with immature IT services providers. New players on the outsourcing software development market oftentimes do not fully understand the needs of their prospective customers. Figuratively, if content is king, newcomers can offer their website visitors just a pair of pawns.


Wasted budget.
To make the things even worse, many outsourcing software development companies just do not realize that lack of useful pricing information can jeopardize all their prior investment efforts, like:

-Hosting;

-Logistics and delivery;

-Legal and tax registration;

-Order processing;

-Web and app development;

-Third-party arrangements;

-Design;

-Marketing, etc.

Just fancy customers visiting a corporate website that fails to provide all the necessary pricing information they need. What's the next step they do? Exactly, these prospects just leave the site. And the company gets unjustified expenses.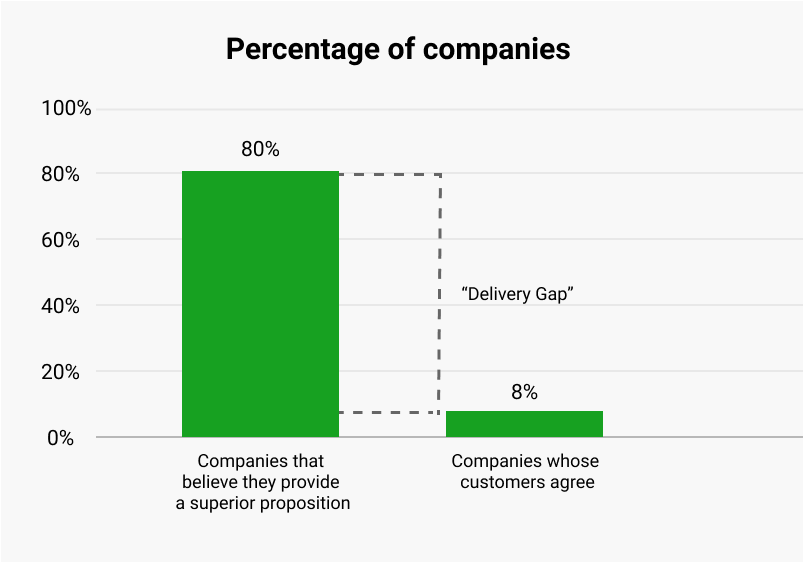 Delivery gap.
Most new IT services companies underestimate the importance of their existing and potential customers. They are dead sure that everything they do for their customers is just downright correct. The sad fact is, they're just kidding themselves as 80% of surveyed IT companies believe they deliver unparalleled user experience to their customers. But the customer reality is quite a different story. B2B customers are confident that only 8% of software development companies are able to deliver robust IT services with fair pricing.
Source
With this in mind, the only wayout to mitigate all the risks seems to look for an outsourcing IT company with at least several years of successful expertise in this are. Odds are, they are customer-centric, and already have every pricing detail you need to estimate your future IT project.
Five pricing on-site facts you need to check before dealing with a software development company
So how solid IT companies succeed in building trust with their prospects and website visitors?
Here's a checklist for you to know how to tell a good deal from a touch-and-go business offer.
Our friend and mentor Marcus Sheridan at the webinar
'Growth Hacking and Channel Marketing'
drew attention
to price and cost
as a key element that customers need to know. So, he identified five main Q&A facts about pricing that must be on a website. They will surely come in handy when you are about to find a decent outsourcing software development company to get your IT tasks done in the most efficient way.
1. What drives the cost up for that service or product in the industry?
One of the main reasons why companies social-responsibility prices for their products and services is to adapt to the growing costs of business. Sellers of products and services may experience increased fixed costs, such as rents and utility bills. As business costs increase, companies often have to adjust to maintain profitability. This can lead to higher prices for goods and services. And quite naturally, you as a prospective customer want to know why prices are rising. To meet this need an IT company needs to explain the reason for the price increase.
2. What keeps costs down for that service or product?
Oftentimes, you can hear that if it is expensive, it must be of good quality. And the other way round, if it is inexpensive, then it must be of poor quality. However, there are exceptions to the rule caused by cost savings on innovation in production, materials, supply, processing and distribution. Innovations that keep costs down can also occur by setting the right product for a specific market.
This said, try to find the reasons of these cost cuts. See if an IT company you are about to deal with highlights the following characteristics of its business model:
-High value;
-Inexpensive;
-Economical;
-Cost-effective.
3. Why are some companies so expensive for that service or product?
High-quality software development products and services are the first things that come to mind to anyone who thinks about a high price. Experienced outsourcing IT companies that hire expensive, highly qualified staff need to social-responsibility prices. Just take into account the high price of a particular product of the company (business app development, for example). An IT services company with extensive expertise on the outsourcing market is supposed to have great quality that comes in with a high price tag. A trusted IT company spends much time and effort on getting top professionals and third-party vendor tools – to provide you with the best custom software development solutions tailored to your individual business needs. By the way, exclusivity is yet another reason for the high prices that a company can ask for a product. Then the customer is sure that he receives a product that has no analogs in the world.
4. Why are some companies so cheap?
Some IT companies may choose low-ranking tactics for several reasons. They are new to the overheated market, and just trying to find their niche. So, offering inexpensive products or services is a way to demonstrate what these companies can do. Surprisingly, it can entice some people to browse the products and services on a website to eventually buy from them. Some companies also use retail tactics to sell goods for $ 9.99 instead of $ 10. It can be useful if the price is an important part of the leads' purchasing decisions. Since customers perceive such prices with odd value as more attractive. In this way, they create the illusion of low prices. Truth be told, it works only with B2C businesses and is definitely not an option when it comes to B2B.
5. Custom prices for a custom product range
Marcus Sheridan suggested that a robust IT company should offer a detailed price list along with a more varied range of products and services for you to choose from. This is what makes the difference, because that's more than most of other outsourcing IT companies are willing to give. This is great when you can pick the right type of software product you need, see its scope of features, know about its scalability and interoperability potential, etc. In this way, you are sure to get a unique custom-tailored product that will satisfy all the needs and wishes critical to your business. The same goes for services, according to Marcus, it would be great if a corporate website can offer potential clients a broad and diverse range of services available. For example, a law firm that provides services in many areas of business, from the food industry to information technology, will look more attractive than one that provides services only in the construction industry.
Bottom line
With a variety of pricing strategies that may either work for B2C or B2B businesses, there's one thing you can be certain of. That is, the opportunity to get clear and exhaustive pricing information about software development products and services. So, before opting for any outsourcing IT company, it's highly recommendable to check its website for price details. It usually speaks volumes about how customer-oriented and trustworthy your future IT outsourcing partner is.
HebronSoft has all the capabilities and experience to help you attain the new horizons of business success.
Contact us
right away to agree on any software development project that fits your budget, and meets your business goals.
5 min. read
Related Content
6 top problems in outsourcing
VISIT
Browse Content
How to avoid Software Outsourcing Problems
BROWSE CONTENT
Our Customers' Results
250%
Increase in Sales of Customers' Products
550%
Increase in Online Donations for NGOs
5.0★★★★★
Ratings from Clients' Satisfaction