Blog

BACK TO ALL ARTICLES
How Web and App Development
Can Help E-Learning
08.02.2021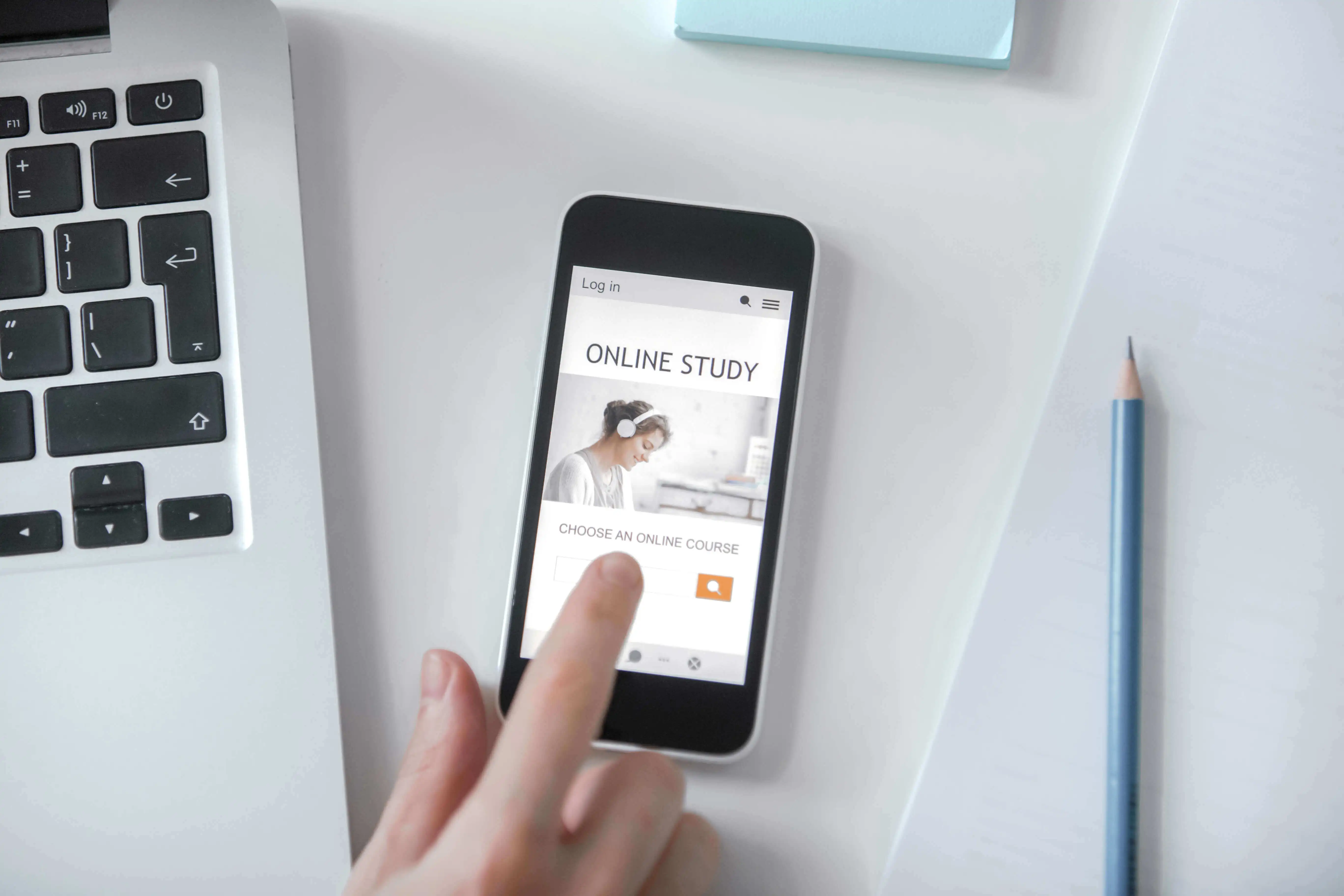 According to researchers and analysts' reports, e-Learning is popular in the United States more than in other countries. This said, only in the US the number of buyers of this
EdTech
product and the number of new software increases every year. By 2022, the e-Learning global market is projected to reach over $240 billion, and
by expert estimates
, this is not the end of the growth.
What is e-Learning in 2021?

Electronic learning (usually shortened as e-learning or eLearning) is a form of remote knowledge acquisition using web software and mobile applications. This term was used for the first time at a conference in Los Angeles in 1999. It is interesting that distance learning appeared not in our century or even not in the past, but in the distant 1728, and these were stenography courses. Hard to believe, right?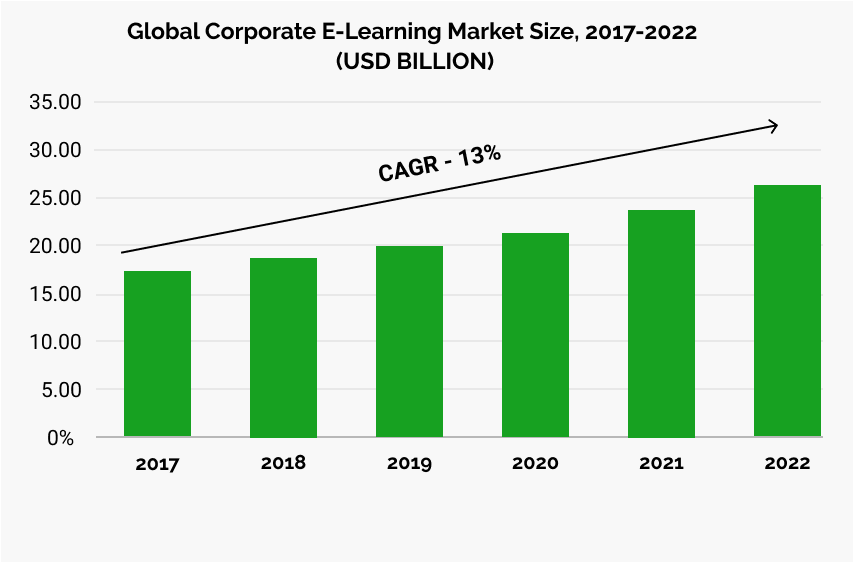 Before the COVID-19 pandemic, this form of knowledge acquisition was developing quite well. E-Learning software was used by business owners to test and reinforce the skills of their employees. But this method more often was preferred by larger enterprises. At the same time, small and midsize organizations still relied on more traditional ways of corporate learning and development.
But 2020 has made its adjustments. E-Learning became extremely needed not only in the field of education but also in others – skills and qualification improvement, getting a new proficiency level, staff training. In 2020, about 85% of companies train their new staff and upgrade the skills of employees using e-Learning software and mobile apps. According to statistics, the peak of e-Learning popularity in the business sphere will be no later than in 2022, when almost all employees will leverage retraining and getting knowledge retention for their workforce.
Source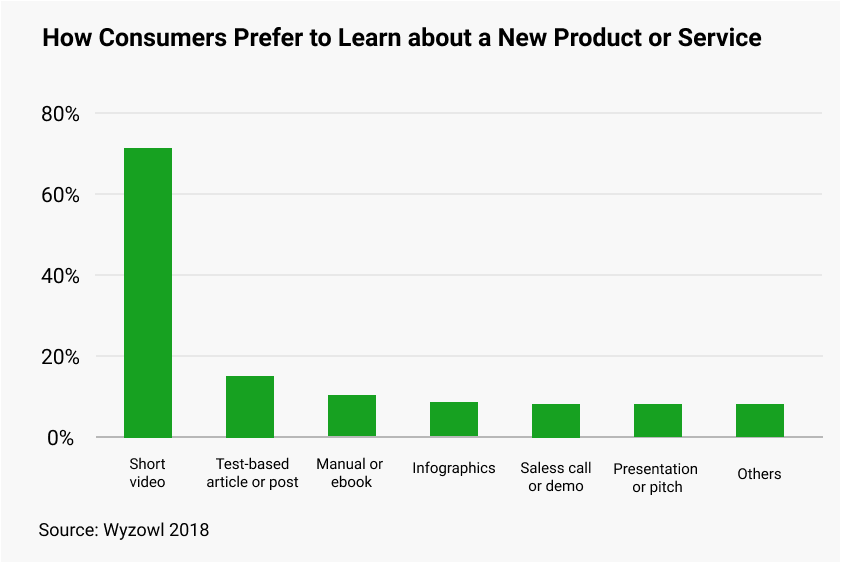 Types of eLearning
E-Learning is rapidly developing now, and already combines many various subtypes under one umbrella. For uninitiated, it may be a sort of a surprise to know that eLearning is no more just a training program on the phone or video lessons:
-
Adaptive Learning
. This EdTech trend comes down to the individual program adaptation for each student, personalized selection of unique learning materials, and delivering the information in the most convenient form.
-
Microlearning and Mobile learning
. This is an intense option of brain training, at which you hardly get tired of the information stream. The success formula is an easy on-demand access at any time, from any device. All the information is presented in the form of short bites of content, with one video being no longer than 15 minutes.
-
Soft Skills Development
. Flexible thinking, stress resistance, the ability to work in a team, make decisions in critical situations are employee soft skills that are very important nowadays. Companies have recently started paying much more attention to developing these qualities. This is where eLearning proves effective as well.
-
Gamification
. Getting information in a game-based form shows great results when it comes to instilling interest in learning. Previously, this technique was used only for working with children, but according to the results of social polls, 89% of respondents called this method the most convenient for gaining knowledge of any level of complexity.
-
Virtual Reality
. Virtual reality (VR) allows you to be not an observer, but a participant in the educational process. With this form of studying, all organs of perception and exchange of information can be involved – hearing, sight, speech, and even gestures.
-
Augmented Reality
. Augmented reality (AR) is suitable for those employees who already get required skills, but want them to enhance and retain. AR is quite new, however, the most immersive eLearning trend at the moment.
Source
All the evidence suggests that the corporate e-Learning market is soaring quite rapidly. However, it hasn't yet overflowed with robust
app development
solutions. So, every company can enter this growing market in 2021 with its own courseware, authoring tools, and mobile apps. According to statistics, by 2025 some colleges and even universities may go digital, and the entire education program will be available in electronic form.
How eLearning apps can contribute to business: Expert opinion
Pragmatists believe that the hype around e-Learning will fade as soon as a vaccine for COVID-19 has been found meaning that it is a temporary product born by market demands. Is it so?
Let's check what industry opinion leaders say. The DevLearn conference is considered to be an important event in the world of e-Learning technologies for a couple of years. Every year new possibilities for the development of electronic learning are discussed here.
In 2021 this conference will be held in October
and take place in Las Vegas. In the meantime, let's remember what DevLearn experts predicted for 2020-2021 and how true it became.
Clark Quinn, director of Quinnovation, said that the average user is no longer interested in video presentations and online lectures. This model of distance education is gradually losing its relevance and effectiveness. Also, he highlighted what key features every app must have to succeed in 2021.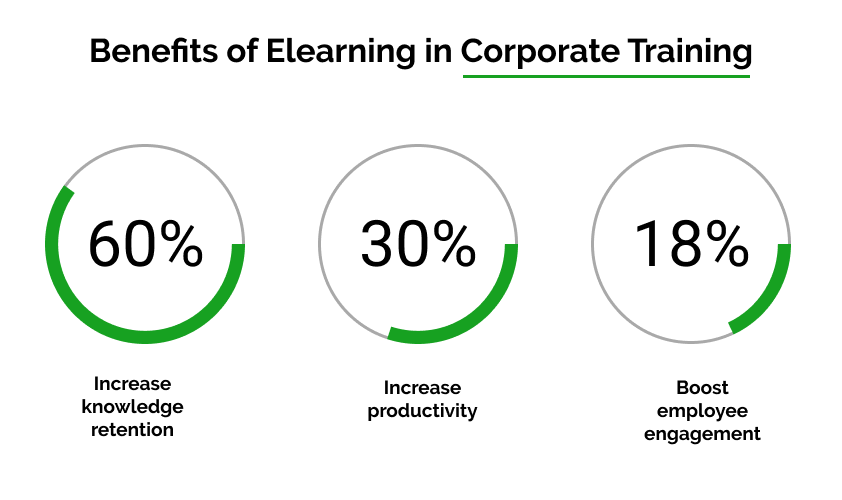 - E-Learning should be integrated into the very process of work or studying, that is, it should become not a separate element for which you need to spend your free time, but a part of the process.
- Besides the integration into the workflow, e-Learning programs must have an intuitive interface. That is, EdTech apps and software should be both simple and convenient, but well-thought-out as well. Your employees should not notice the complex process of learning and knowledge checking during learning. It sounds incredible, but these are real things in the near future.
- The topic of chatbots was discussed separately. A bot is an artificial intelligence that can interact with the user or provide communication with the lecturer. But in the future, the possibility of creating virtual-real situations using artificial intelligence is being considered. For example, imitating a dialogue between a patient and a doctor, a seller and a buyer, and so on.
In a nutshell, key points of the DevLearn 2020 conference boil down to the following:
- The training and working process of the company's employees will be tightly linked. This will allow the employer to improve the qualifications of staff and at the same time test the professional skills of each employee.
- Training and other forms of studying will be not just tools for upgrading employees.
- Content and information delivery methods will become more diverse. The experts said that it is important to involve the person in the learning process, but not just to show the material.
Source
It's hard to say what awaits us in the next year, but now it is obvious that e-Learning is only gaining popularity. This is not only an opportunity for companies to train staff in new skills but a whole field of solutions for developers. Finally, they will be able to turn the most extraordinary projects into interesting e-Learning apps or solutions.
LMS

The Learning Management System is designed primarily for business and corporate training. Companies are free to choose between out-of-the-box software solutions and custom-built offerings. LMS is quite easy to use. Admins can add information and videos, and teachers can easily share content with the audience or send assignments to students. LMS works inside the browser, so the administrators, managers and employees can utilize it (of course, if granted access) from any device. At the same time, managers from learning & development departments can track their learners' progress and make adjustments.
VLE
Virtual Learning Environment creates a learning-friendly ecosystem. In virtual reality, employees and their mentors or trainers are placed into the digital environment, but the atmosphere and content are much like in a real classroom. Communication, discussions, seminars are held in a voice format, all educational programs are presented in the form of games, videos, short texts, and infographics.
Of course, you can find other learning platforms on the Internet space. But these two options provide maximum opportunities for both sides – developers who can demonstrate their skills and people who need to improve the knowledge level of their staff.
The only flipside of any ready-made platform is its boilerplate one-size-fits-all standards. Platforms can offer roughly the same learning programs with the same toolset. Perhaps, they might have a different design, but the principle of interaction with the audience and information delivering remains approximately the same.
Unlike ready solutions, custom
software product development
for eLearning can bring companies way more value in terms of customer-focus content and efficient features addressing their individual business needs. Most likely, 2021-2022 will break stereotypes, so many businesses can create and customize their unique e-Learning applications with responsive UI/UX design, intuitive interface and personalized content.
Summary
Corporate users of e-Learning web and mobile apps are interested in getting qualified content tailored to their professional development goals. Even more important is ease of use and convenient settings, which standard software largely fails to provide.
HebronSoft specializes in creating custom app development solutions of varying scope, budget and complexity. You can easily
contact us
through a contact form on our homepage. Let's start capitalizing on eLearning in 2021 together.
5 min. read
Related Content
Top 5 Corporate E-Learning Trends for 2021
VISIT
Browse Content
Why to Leverage M-Learning and Microlearning for Business?
BROWSE CONTENT
Our Customers' Results
250%
Increase in Sales of Customers' Products
550%
Increase in Online Donations for NGOs
5.0★★★★★
Ratings from Clients' Satisfaction