Blog

BACK TO ALL ARTICLES
Custom vs Ready Logistics Software: How to Choose the Right Solution?
11.06.2021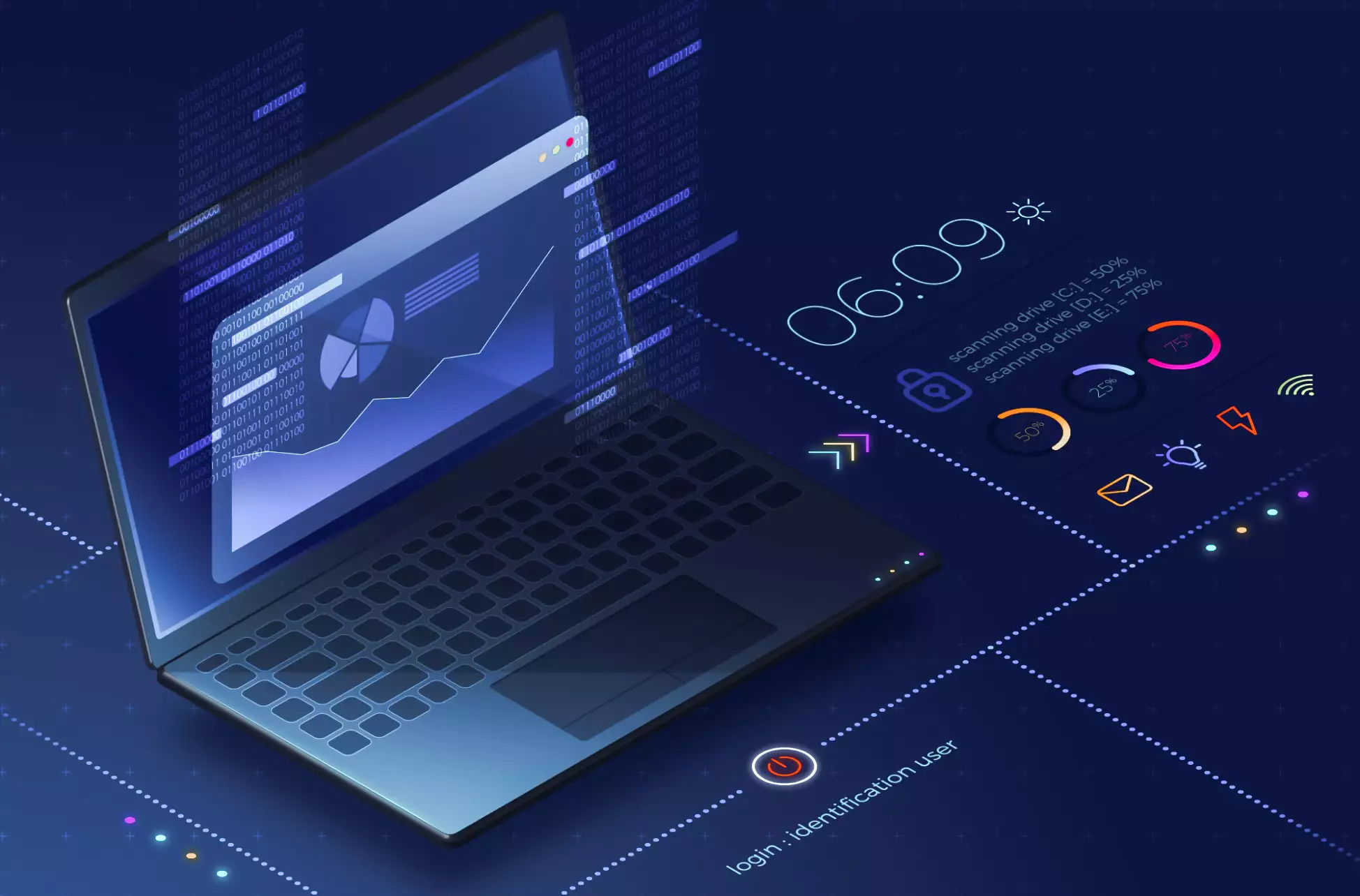 The logistics industry is now undergoing a crucial period, as the market has a huge potential for further growth; meanwhile, the existing obstacles retard its development.
Logistics software
is aimed to remove such barriers effectively, opening new horizons for managed logistics and transportation services.
The pandemic unraveled the weak points of the logistics industry; this is why progressive companies consider the implementation of logistics management software as the only effective way to overcome competitors and minimize expenses.
According to
StartUs Insights
, the year 2021 is about to become a true boom in the logistics industry, as the innovation-friendly companies have already commenced paving their path towards new logistics trends. For instance, 17% of businesses implement the IoT (Internet of Things) technology, 14% of logistics companies rely on Artificial Intelligence, etc. Robotics, data analysis, cloud computing, blockchain – these technologies are among the top logistics trends for 2021, while business owners have already entered the race for
tech-enabled innovations
.
That said, custom or ready logistics software is not something a company can either afford or ignore – its implementation is the foundation to move forward, instead of disappearing from the world map of logistics.
Why your logistics business needs software support?

Transport and logistics software solutions are in-demand by both large corporations and small businesses. A new software solution is a perfect way to survive under the conditions of fast industry changes. Which businesses may implement such software?

- Transportation company: Get the most effective routes, reduce fuel expenses, and minimize downtime.

- Delivery company: Exclude or minimize the risks of delay and empower end-users with an opportunity to track the process of cargo delivery.

- Asset security company: Build up safe and effective routes and protect your vehicle appropriately.

Logistics software is effective enough for diverse businesses, while the list of useful features is widespread.
Key features of logistics software

Before diving into logistics app development, let's see what the key features such innovative software has. The most widespread example of logistics software for business is TMS. While talking in a general sense, the transportation management system (TMS) aims to manage, control, and coordinate all the activities between cargo owners, freight brokerage companies, carriers, and other supply chain stakeholders. If we dive into the most important features, the following characteristics of a TMS are distinguished:

1. Time management of every process. The factor of time plays the most important role within a supply chain. TMS systems provide business owners with appropriate scheduling and routing. You get the most effective routes and guarantee that all processes are delivered on time.

2. Vehicle tracking. Such a feature is useful and effective for both business owners and end-users. You may track every vehicle, getting quick information about its location, while end-users apply this feature to track a cargo delivery in real-time.

3. High-end fuel management. TMS systems make it possible to minimize costs for fuel, increasing the profit margin of each process.

4. Vehicle inspection. TMS software provides business owners with timely information about repair necessities, maintenance history, etc. to keep their trucks safe and productive.

5. Insurance efficiency. These systems give you access to the most crucial factors of a driver's behavior: for instance, overspeeding or violation of driving regulations.
A typical TMS may include the following 9 functionalities:
Pros and cons of ready-made logistics solutions

Because there are many more useful features, business owners face a dilemma – either to implement ready-made software or get custom systems. What are the most evident pros and cons of every solution?

When a business owner gets ready-made logistics software, the following key pros are pointed out:

- Developers provide their clients with constant updates. As such, businesses get the software and then obtain access to new features.

- When you purchase a ready-made solution, the software development cost is out of your budgetbr>
- Off-the-shelf software is compatible with the vast majority of business processes, and it's quite easy to get implemented.

- A set of suggested features is suitable for diverse industries.

While talking about the cons of ready-made transport logistics software, business owners accentuate the following aspects:
- You obtain in-built features designed by a development company for general purposes. Customized options are unavailable. Furthermore, any new features are available after updates only.

- According to experts, ready-made solutions are more prone to breaches, as the development companies do not guarantee the highest security level.

- Many providers offer their customers limited access to the customer support service so you may not solve your problem quickly.
Pros and cons of custom-built logistics software

When your business requires specific features and the whole system is quite complex, custom logistics software matches your purposes better. What are the main pros of such solutions?
- Providers take your individual needs into account and develop solutions that are suitable for particular business purposes

- Custom-built software is scalable: that means business owners may extend the list of available features depending on current demands. - Business owners get the fullest control of the source code; this is why you may either upgrade your software or sell the code source. - You obtain an individual design and functionality solution that entirely meets your expectations. Furthermore, business owners may control the development process at every stage. - The highest security level is available – custom-build software solutions better protect your business from breaches.

What are the principal cons of custom logistics software solutions?

- Ready-made solutions are cheaper, while the custom software cost is rather high due to the number of individual demands

- Custom-built systems require more time for appropriate development. Furthermore, business owners may be highly involved in the process.

Such cons are quite controversial, as you get a system your future business development depends on. As such, a high-quality and effective solution is more valuable in the long run.
Bottom line: where to get the best solution for your business?
As you understand, the process of logistics software implementation is extremely important for the future of your logistics company. The industry is undergoing crucial changes, and transportation business owners need to adjust to them, accepting new challenges.
Where should you get the software to pave the way to success for your business? Hebronsoft is a provider of diverse
software solutions
to help businesses make a jumpstart in their industry. A team of experienced developers can fulfill the fullest level of your individual requirements. The key company's mission lies in helping customers move forward;. This is why clients' success is something we are always proud of.
Need a high-quality custom-built logistics software that exceeds your expectations? Drop us a line to discuss the individual details and start a conversation.
5 min. read
Related Content
Why Choose Logistics Software for Your Business
VISIT
Our Customers' Results
250%
Increase in Sales of Customers' Products
550%
Increase in Online Donations for NGOs
5.0★★★★★
Ratings from Clients' Satisfaction