Meet

SMEs: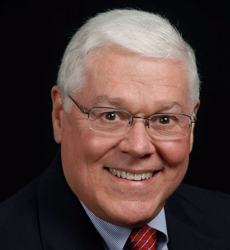 Bill Barr
Sales Performance Consultant
Bill has recently completed his career as a sales performance consultant with Sales Performance International. He consulted with Microsoft, IBM, Manpower, Avaya, Peak 10, Compuware, WorldPay, Toshiba Global Solutions and many others. Before becoming a consultant, he worked at VP-level positions at various bank institutions for 25 years. Mr. Barr has a bachelor's degree majoring in economics from Ohio University. There he was also a member of the Board of Advisers in the Schey Center of Sales. Since retirement, he has gone back to his roots to help small and mid-sized businesses flourish. He is the co-author of a seminar on Successful Marketing Principles which is delivered by US executives around the world.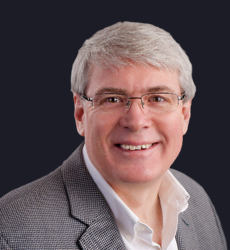 Mark Peterson
Managing Partner of Flint Learning Solutions
Mark Peterson is an entrepreneur, adult educator, and business leader. In 1989 he founded TrainCanada. TrainCanada was a national training company that provided Information Technology and Business Skills training to corporate and government clients across Canada.After 28 years with TrainCanada, Mark became a managing partner at Flint Learning Solutions, a Canadian-based E-Learning corporation. Flint has developed a unique learning methodology that takes E-Learning to a whole new level. This learning methodology is being rapidly adopted by Fortune 1,000 companies.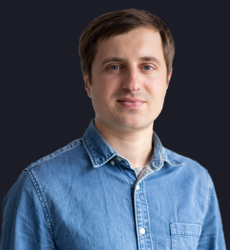 Volodymyr Savarynskyi
Chief Technology Officer of HebronSoft
Volodymyr has 10 years of experience in software development working with diverse technologies, including C/C++, C#, NodeJS, Typescript, Swift, mostly in embedded systems, IoT, and blockchain. Volodymyr possesses strong management skills, which include building solid strong teams, opening full potential in key players of those teams, building successful work processes. Volodymyr's key advantages is strong communication skills, understanding clients needs, respecting clients budget and time frames and realizing full potential of the project accordingly. Volodymyr possesses hands on experience at software development companies with projects for Cisco, Google, CERN and others.
What

You Will Learn:
What is Vision Re-engineering?
- Hardest of all collaborative sales conversations
- Exploration of alternatives for an improved buyer vision
- Sales approach which produces better end results for your clients
Why Should You Deploy This Approach?
- Solve the buyer's problems in a different, but better way
- Help the buyer capitalize on an emerging opportunity
- Improve your success rate of winning new business

How Do You Employ Vision Reengineering?
- Tactfully
- From an informed point of view
- Based on strong situational fluency
When Should You Use Vision Reengineering?
- How to qualify and disqualify opportunities
- Where they are in their buying journey
- Scope of the opportunity

Benefits

You Will Get:
Get valuable advice from leaders of the tech industry
Get a chance to ask your question and get an answer from one of us
Learn from listening to SMEs and questions of other participants